You Run Your Business, We Help You Succeed Online
You know what it takes to run a successful business. There are people to manage, quotes to get out and projects to complete. The sun often sets with a to-do list that is incomplete! It's the marketing that gets left for the next day, or week or year. You realize that pushing off marketing the great things you offer will mean less growth in the future, but it seems you have no choice. At E-Impact Marketing, we help carry the load by managing your online marketing so you can focus on what you do best. And we do that while seeking to bring God's Kingdom a bit closer.
Websites that Help Our Clients Grow
We love helping Small Businesses Create a Vibrant Online Presence
Shed Marketing and Much More
Chris Stoltzfus, the owner of E-Impact Marketing spent two and half decades working in a family business, Sheds Unlimited. It was there that he developed a robust marketing platform which propelled the growth of the company even during the worst years of the recession. In 2015 E-Impact Marketing was founded on the years of experience he acquired in those years.
Today, clients in PA, CO, KY, MO, VA, KS, IA, TX, and WI look to our team to help them succeed online. Our marketing plans have contributed to tens of millions in sales and tens of thousands of customer leads among our growing list of clients. Since 2015, our client portfolio has come to include kitchen cabinet builders, a pellet heating company, e-commerce sites selling crafts, fabric and American Doll supplies, a K-Cup co-packaging company, landscaping and hardscaping companies as well as a growing list of shed builders.
Values that Shape our Marketing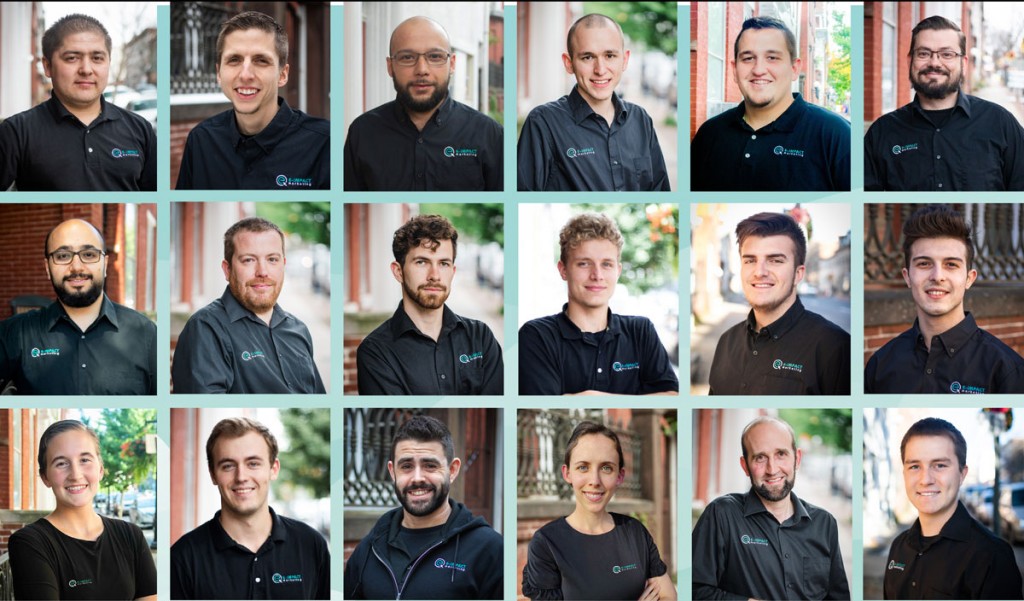 Meet the E-Impact Marketing Team
Remember Adam and Eve? They were given the job of caring for God's created world when things were perfect! Work for them was a way of engaging with God's world and entering into the beauty of Creation. Work was worship (sweat and tears came as a result of sin).
At E-Impact Marketing, we believe that work is a place of worship. A place where we can reflect God's beauty in our work, in our relationships, and in our workspaces. Meet our team and discover the story of going from a tiny team of two in a small backyard shed to a beautiful office space in downtown Lancaster, PA.