Our Marketing Team
The world is a mess. Some people have more money and stuff than they will need in a lifetime, others struggle to make ends meet and have no means to change that. We aim to provide marketing plans that work for the little guy (until he becomes a bigger guy) and at the same time create a more equitable business where employees experience more of the rewards of success. Meet our team and learn more of their stories.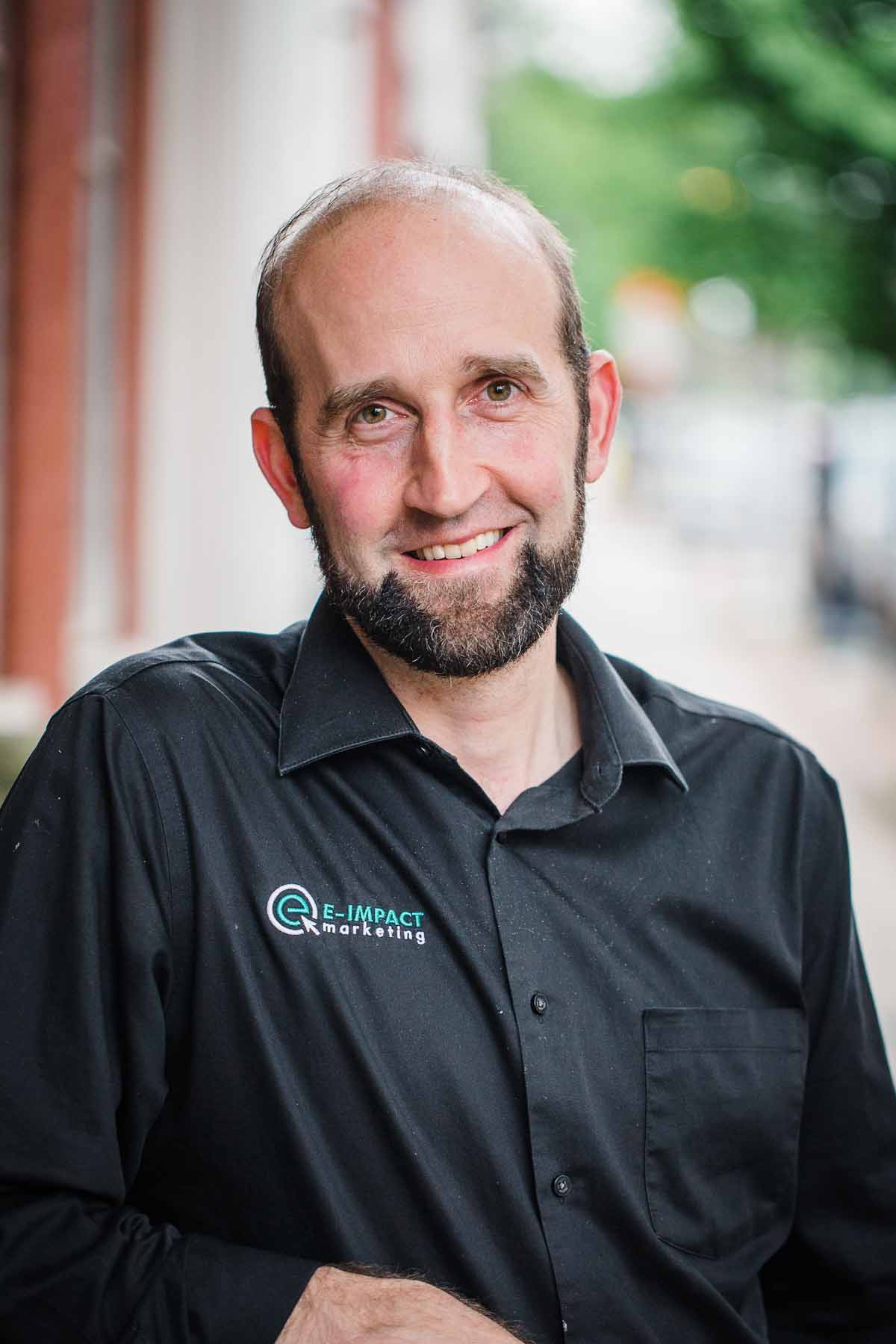 Chris Stoltzfus
President / Growth Partner
Chris spent the past two decades of his life deeply involved in a family owned storage shed business where he developed a marketing program centered around internet sales. The skills Chris learned about what makes a website work is the basis from which E-Impact Marketing was launched.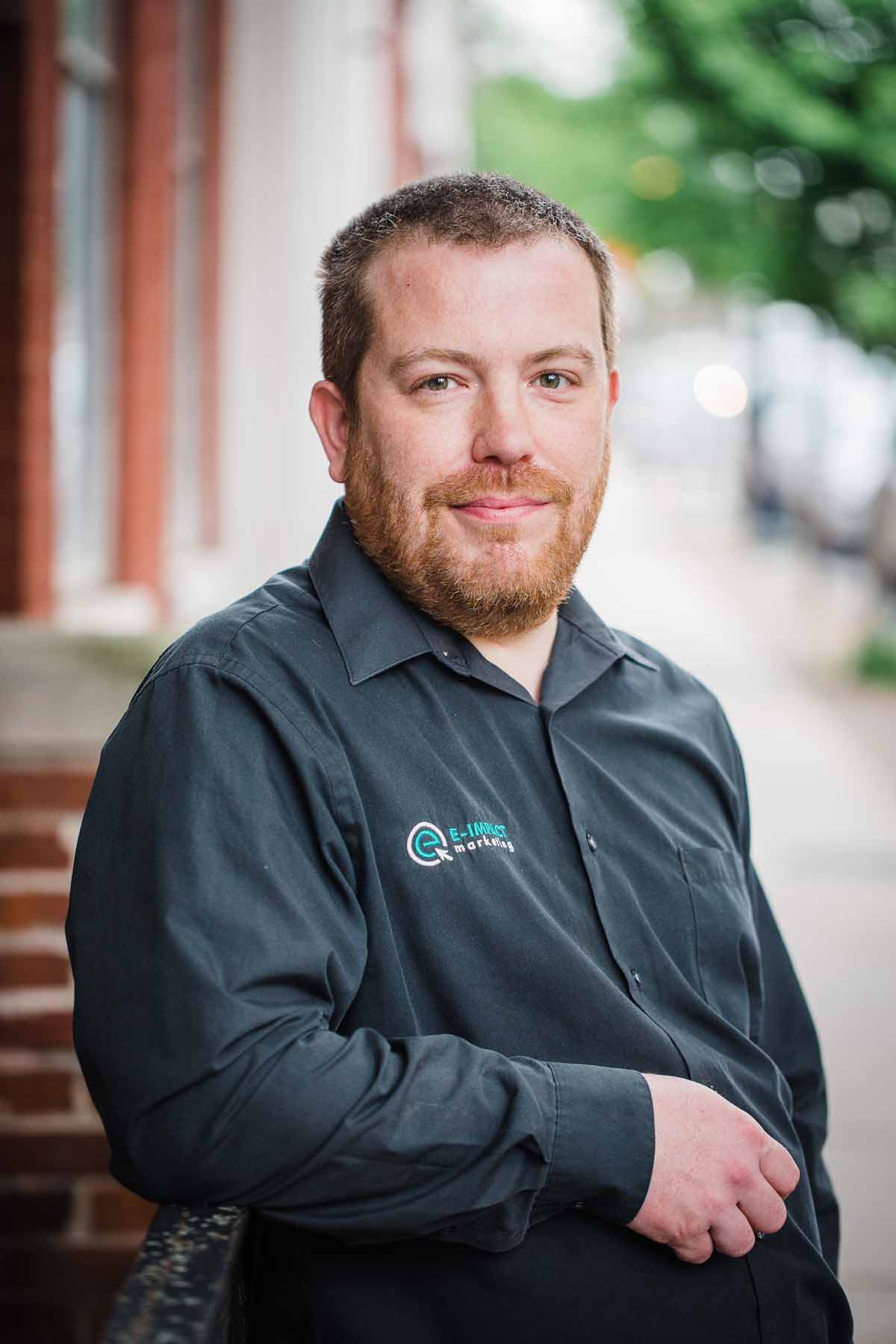 Eric Wenger
Vice President | Website Development
Eric has had design and marketing in his blood since he was a youngster. He did his first design project at age 15 and then went on to work for Rosewood Marketing for seven years where he did website development among a host of other things. From there he joined Schweb Design before joining our company in 2016. When not designing a website, he is at home with his family of seven children.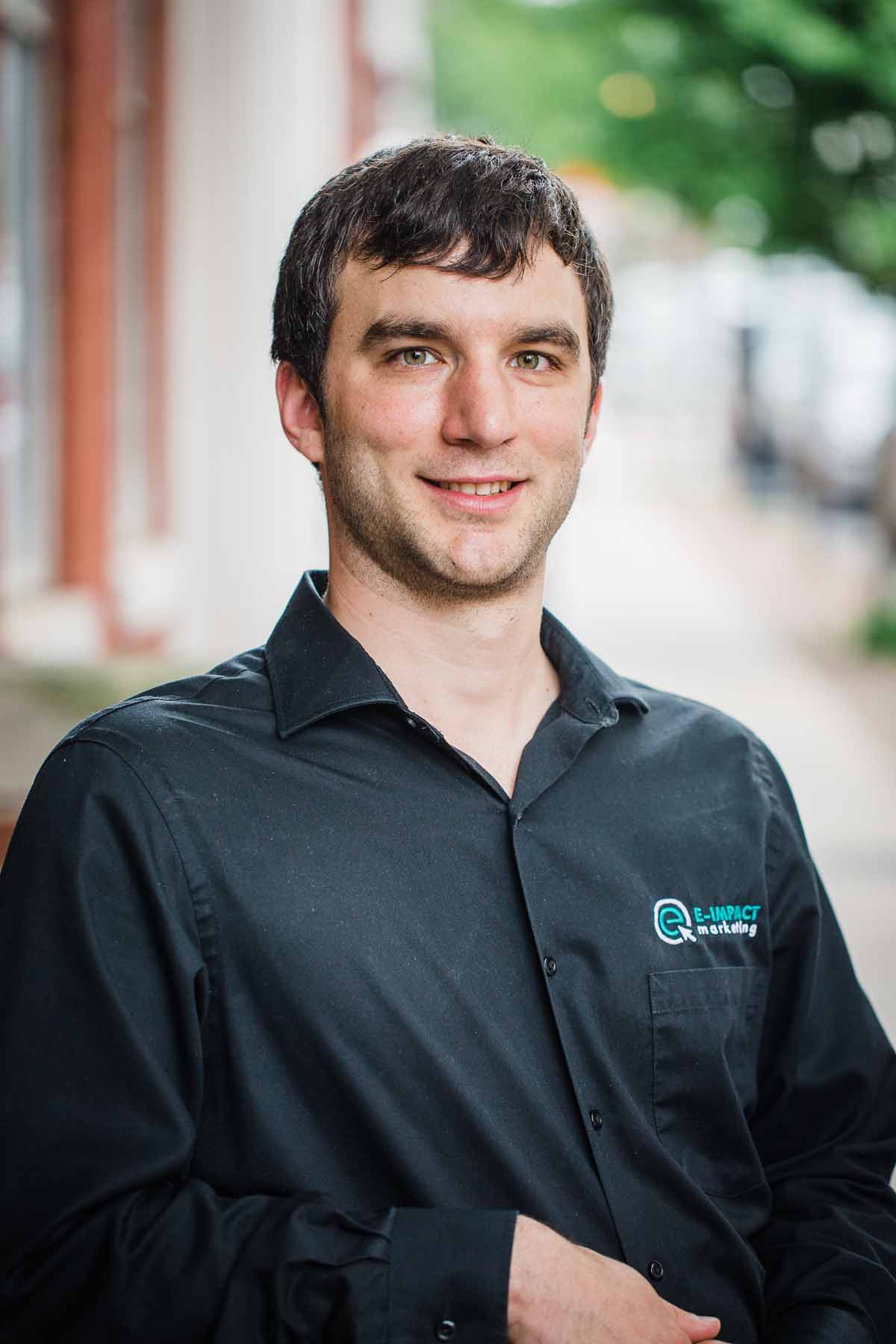 Kenneth Kauffman
Kenneth was building websites prior to joining our Team in 2017. In his work with Zook Computer, Kenneth coded and developed websites for smaller clients. Today, Kenneth is working with a small group of our clients and has opened a second office for E-Impact Marketing in New York. Kenneth speaks the Turkish language.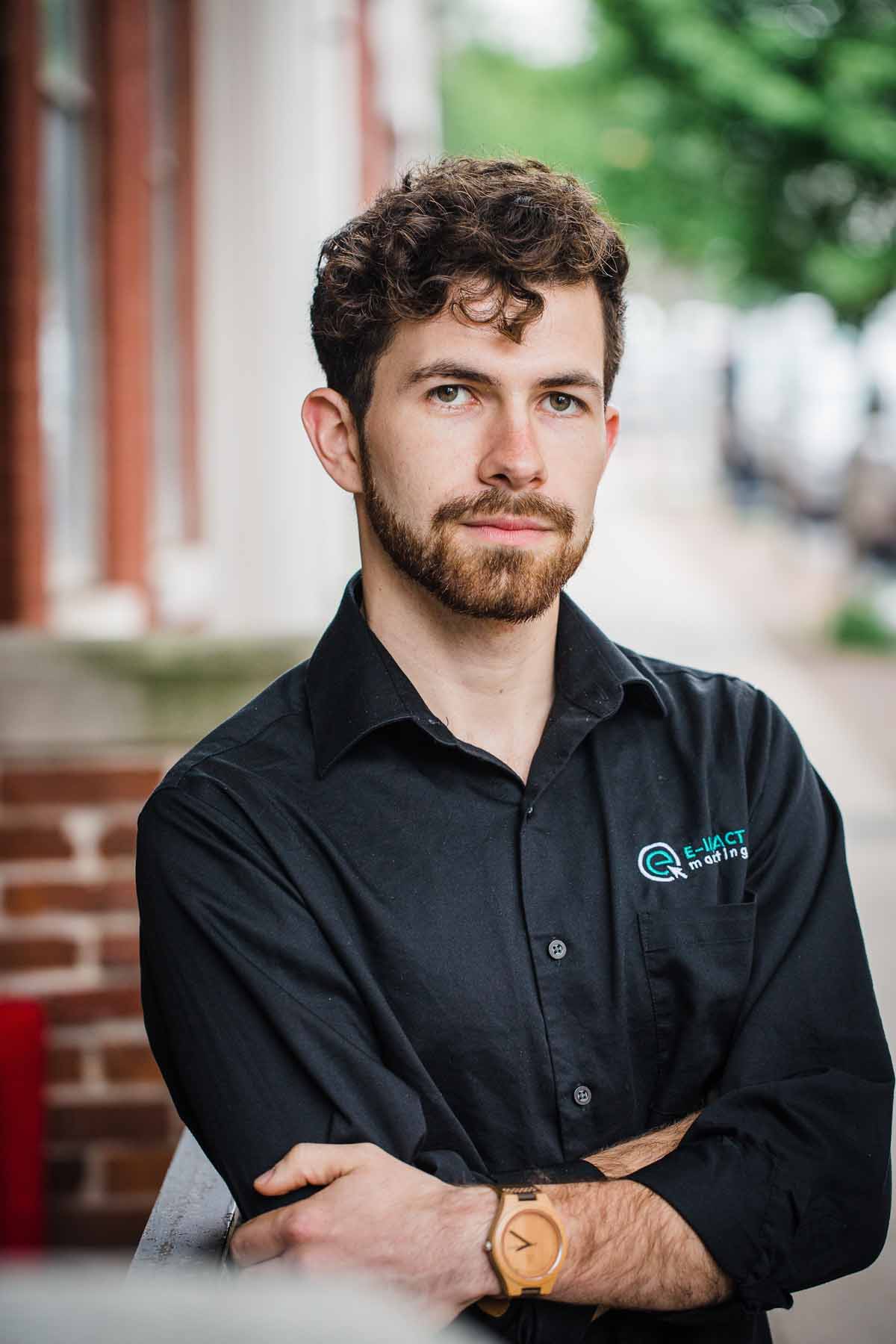 James Charles
James joined our team in 2019 after training himself in the basics of web design and marketing. He loves analytics and is challenging himself to learn all he can about successful marketing strategies. James and his wife Kara live within a few blocks of our office at 42 S. Prince Street.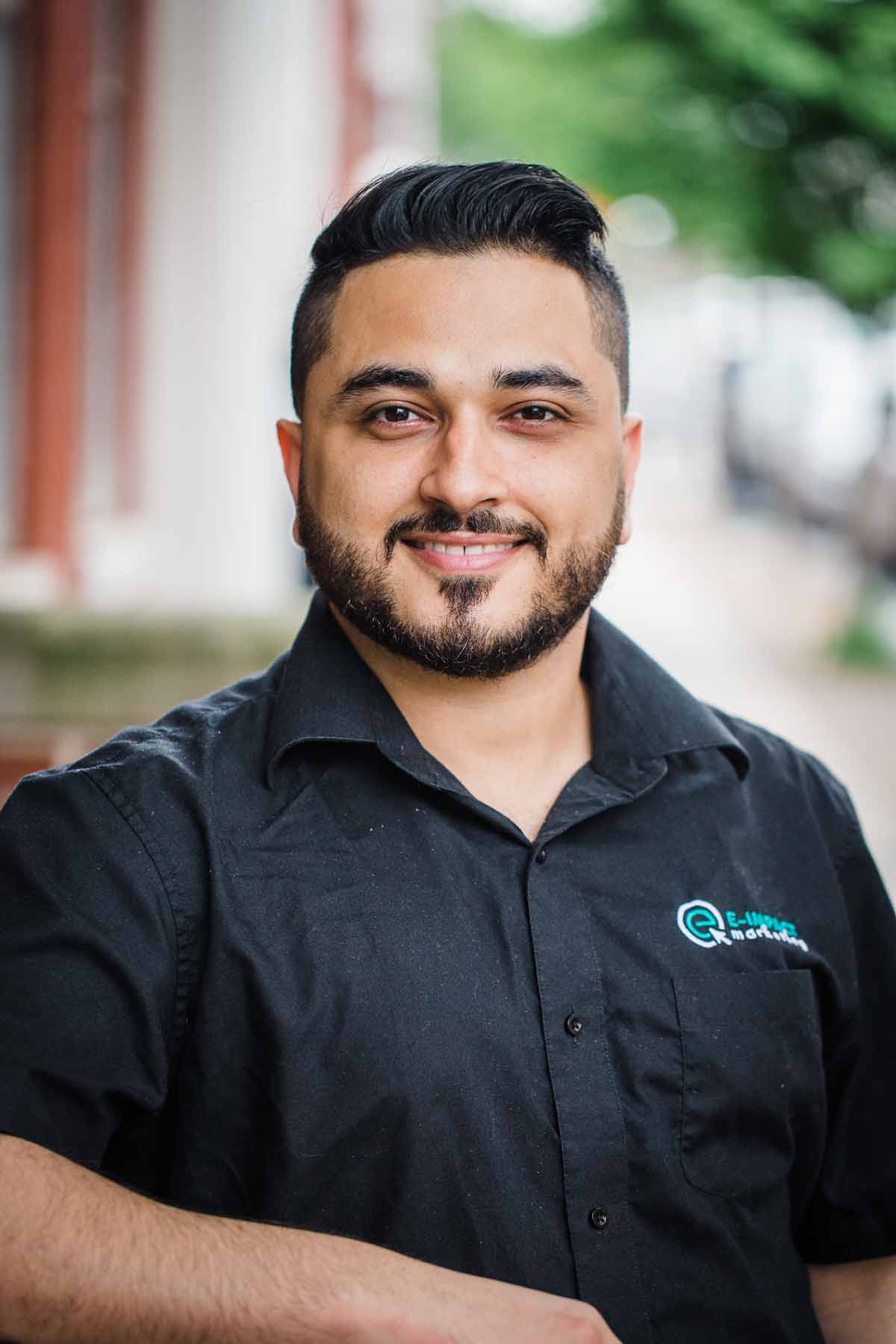 Abdul Abdulrahman
Abdul joined our team in 2018 as a Growth Coordinator in training. He is quickly learning the ropes and taking on clients of his own. Abdul came to Lancaster ten years ago after a leaving his home in Iraq due to the conflict there. After spending a few years in Syria and the Emirates, his family resettled in Lancaster.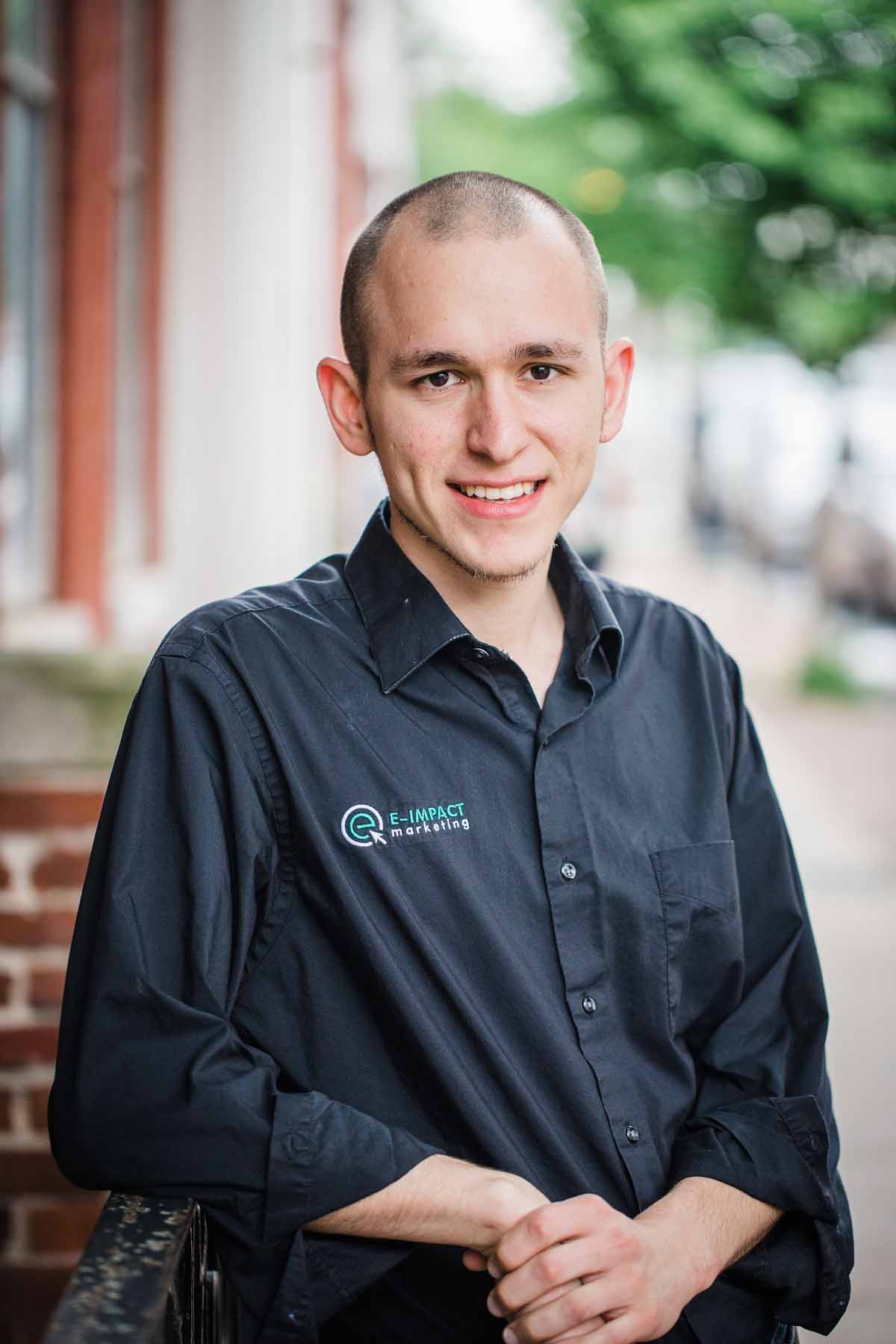 Kevin Shenk
Growth Partner / Automation Specialist
Kevin joined our team with plenty of energy and even more ideas for marketing. With his background in tech and an interest in farming, Kevin adds a very creative touch to our team. His dream is to be involved in Urban Farming, but we hope there is a way to keep him with E-Impact Marketing in one way or another!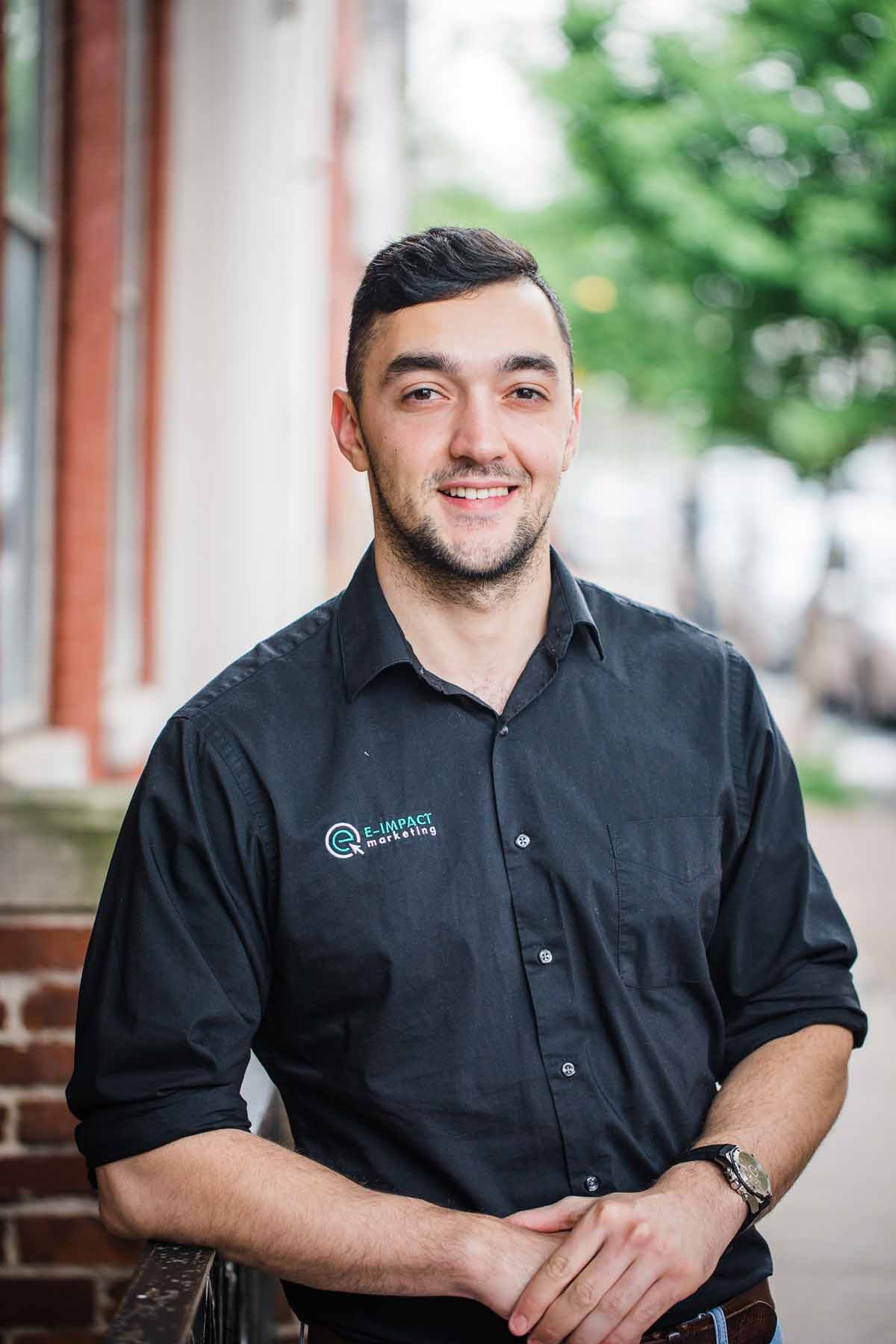 Mike Svanidze
Mike is a focused and motivated Growth Partner who love soccer, real estate, and many other things. Before he joined our team, Mike was a personal trainer and dabbled in building websites and understanding social media. Mavlud joined our team in 2019 and is fast learning the ropes of SEO and much more.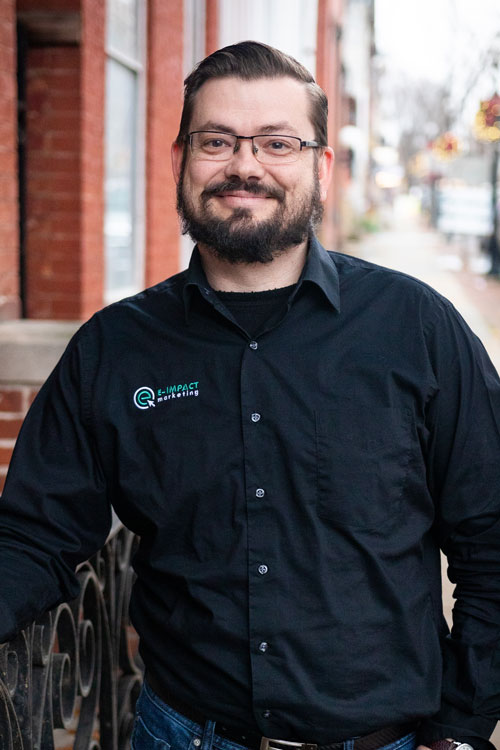 Chad Popham
Growth Partner in Training
Chad started building websites and marketing in 2015 for small businesses in Houston, TX. He and his wife moved to Lancaster, PA in 2018 and he joined the E-Impact team in 2019. He considers a client centered approach the best approach. Marketing efforts should be tailored to where a client is in their industry and scaled as they grow.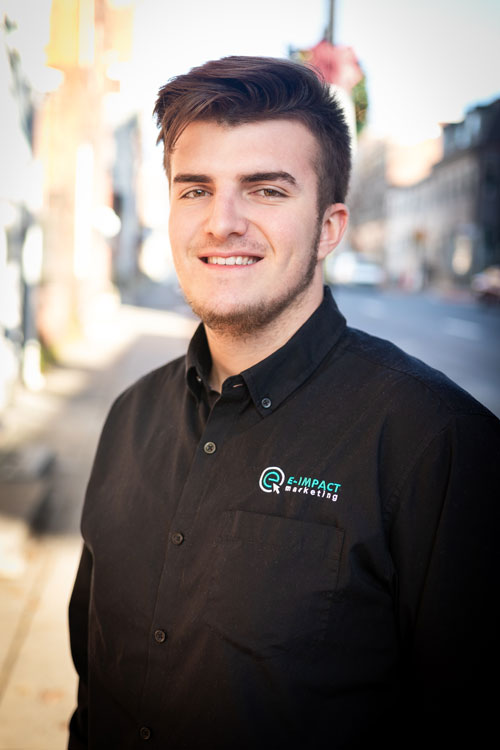 Mirnes Dedic
Growth Partner in Training
Mirnes joined E-Impact at the end of 2019 after years of working in system management with Apple Care. He really enjoys the sport of basketball and loves sharing about his homeland of Bosnia. Mirnes began quickly learning the ropes of marketing and challenges himself everyday to better serve his clients.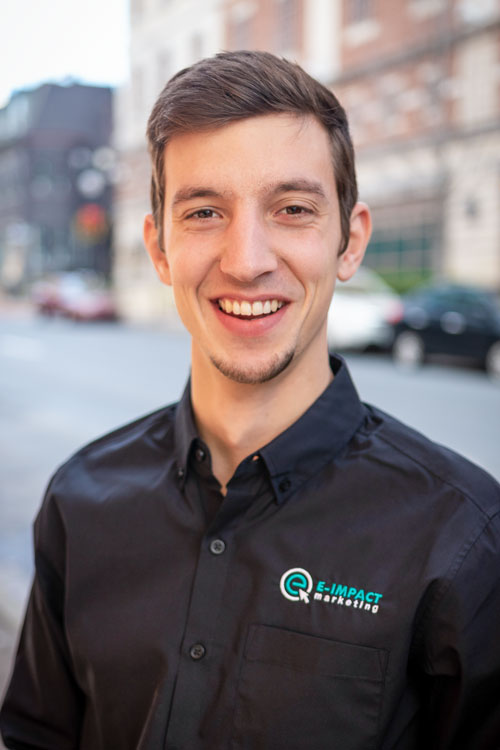 Daniel Kauffman
Growth Partner in Training
Before joining the team at the end of 2019, Daniel was involved in various positions at his family's fruit farm business. Now, he enjoys working part time in our office, and spends the rest of his time running his own stand (Kauffman's Fruit Farm) at Central Market. Daniel is always looking for ways to improve his skills, especially in writing and designing our client blog posts. In his free time, he loves traveling internationally, playing sports, and spending time with his small family.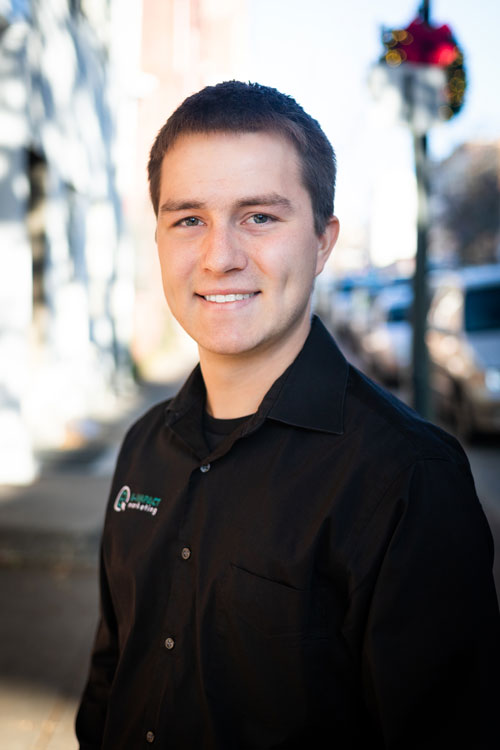 Andrew Hahn
Andrew started with E-Impact Marketing during a summer internship while completing his Bachelor's degree in Digital Media. Andrew loves the technical aspects within multimedia design, especially in the worlds of film and graphic design. Before coming to E-Impact, Andrew worked part-time at Conestoga Wood Specialties in marketing and product development. Outside of work, you will most likely find him enjoying a coffee drink, following his favorite sports team, or enjoying quality time with family and friends.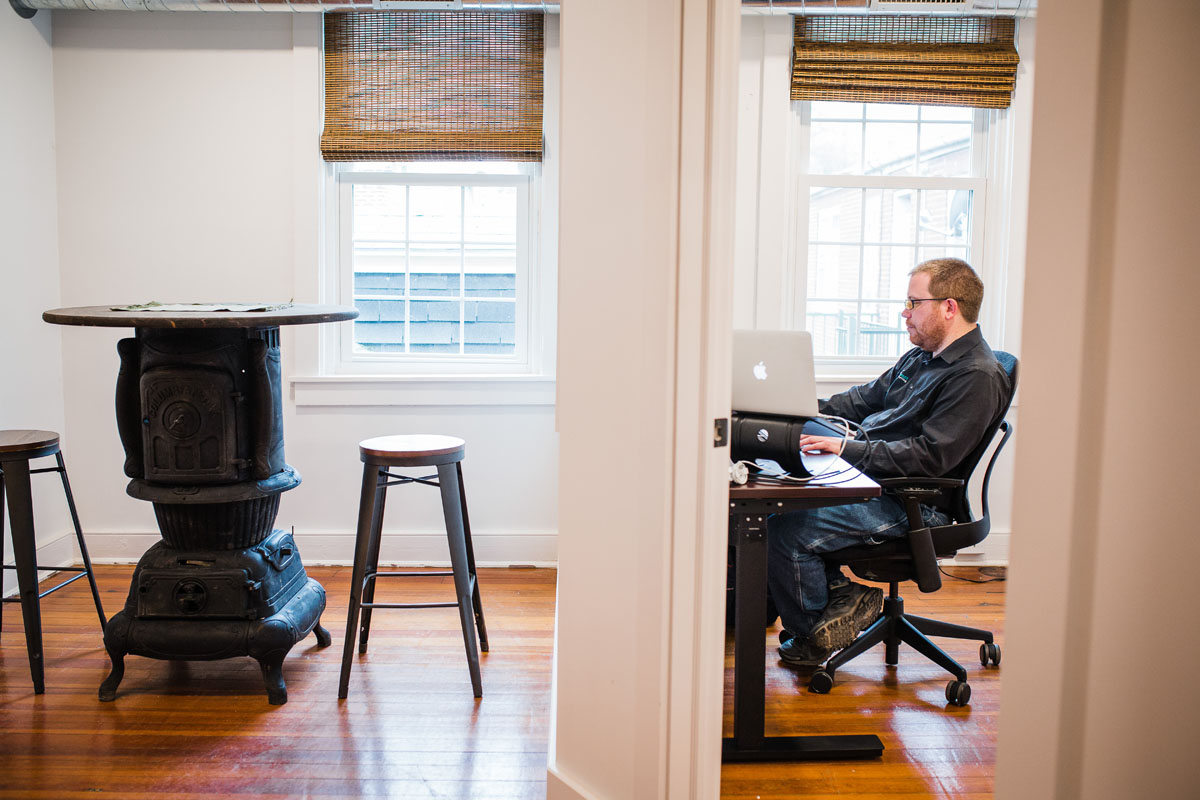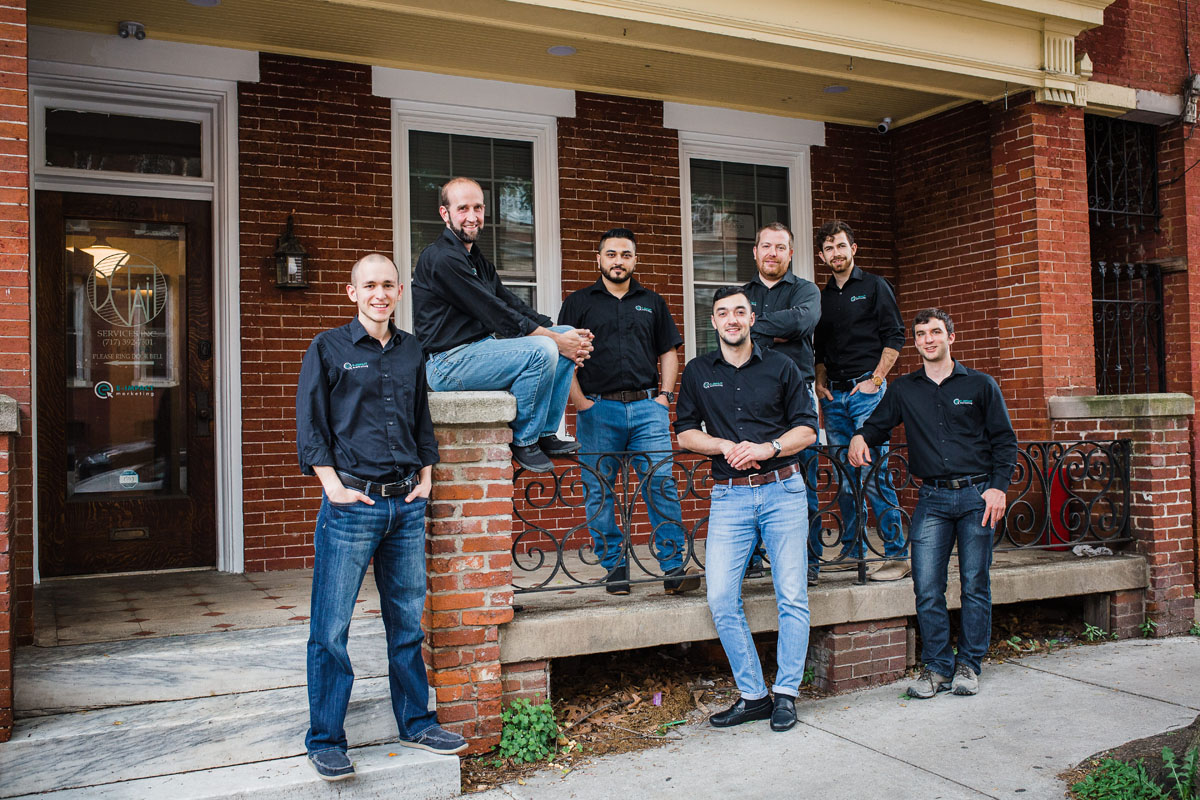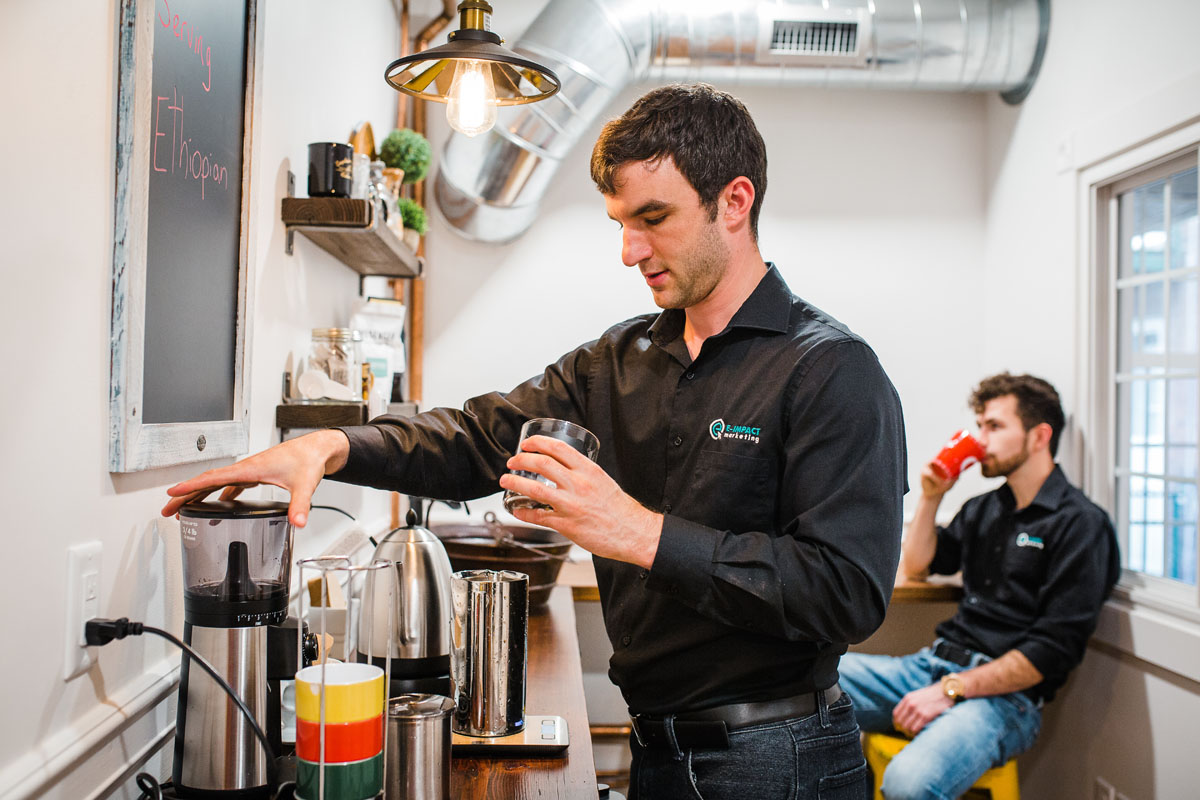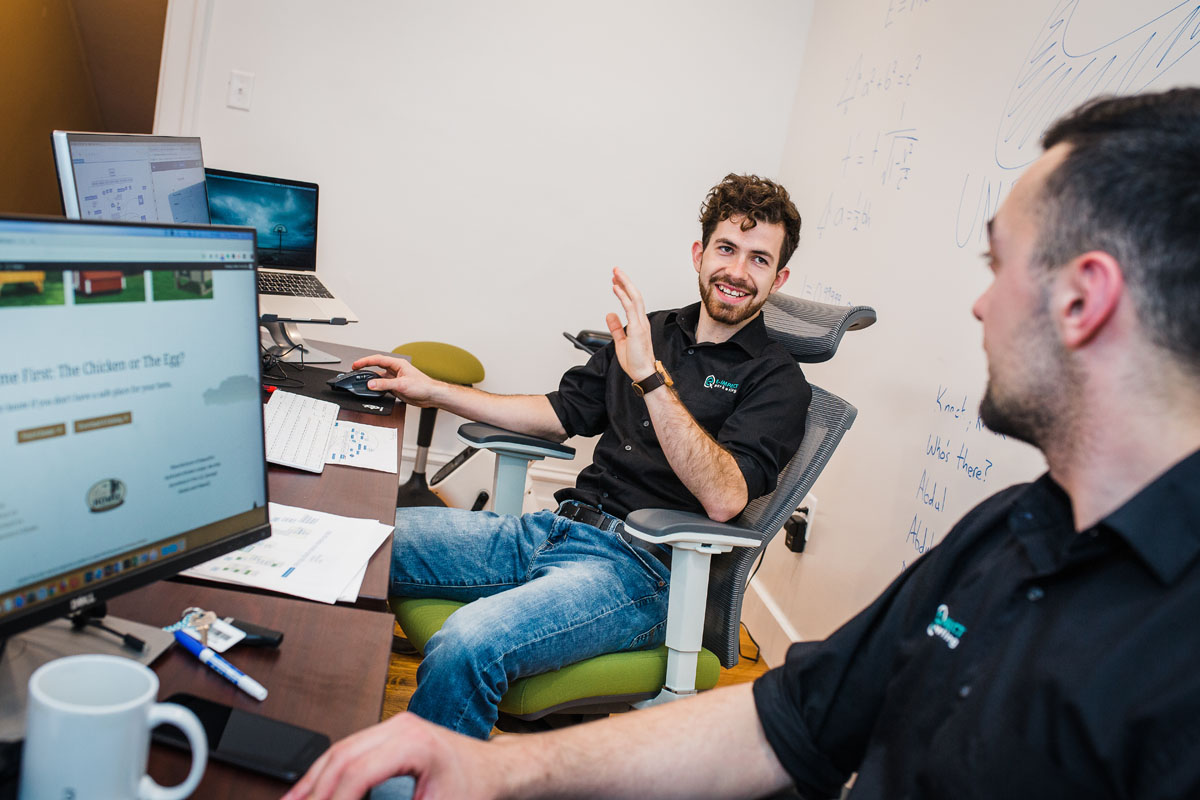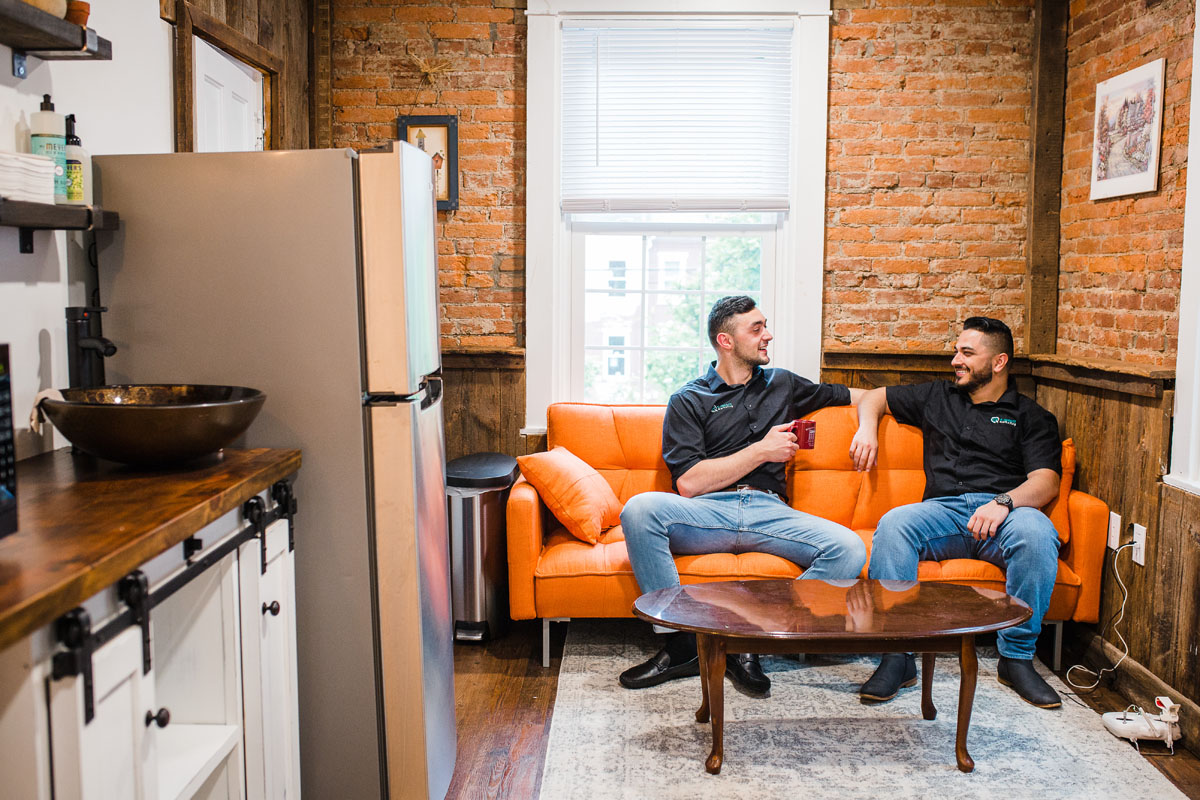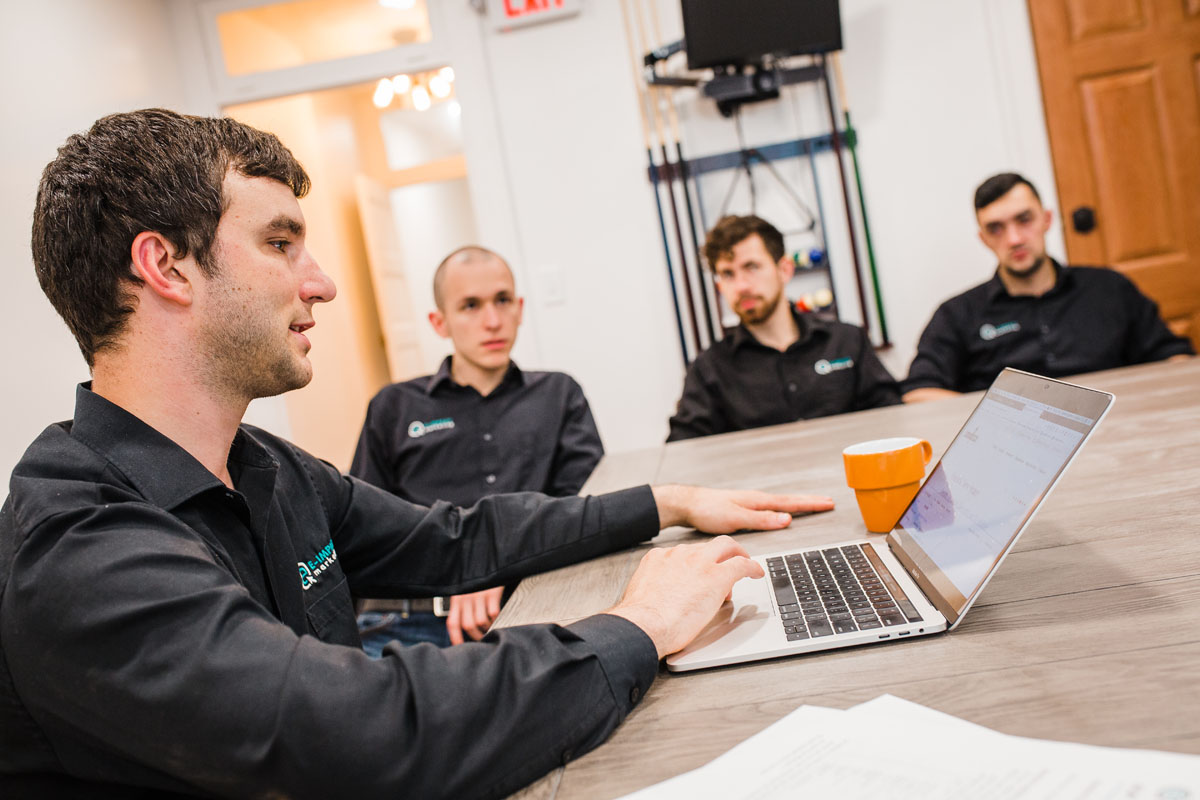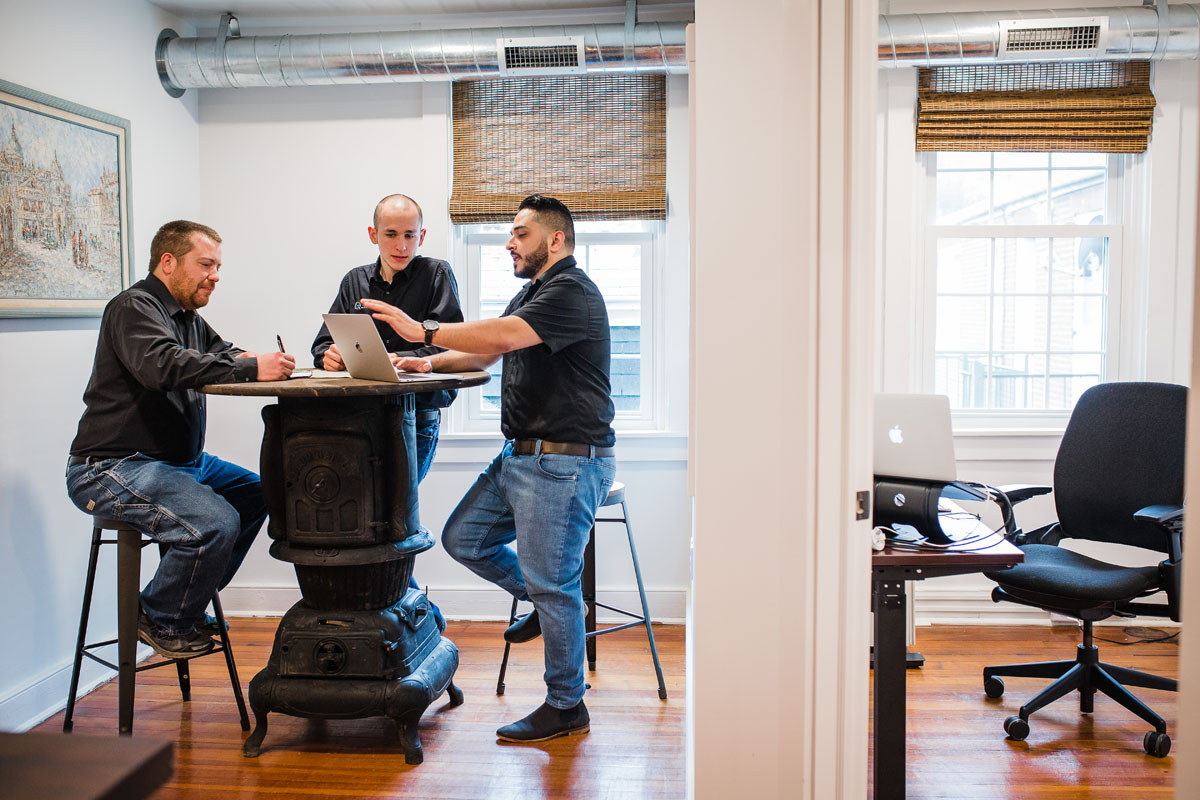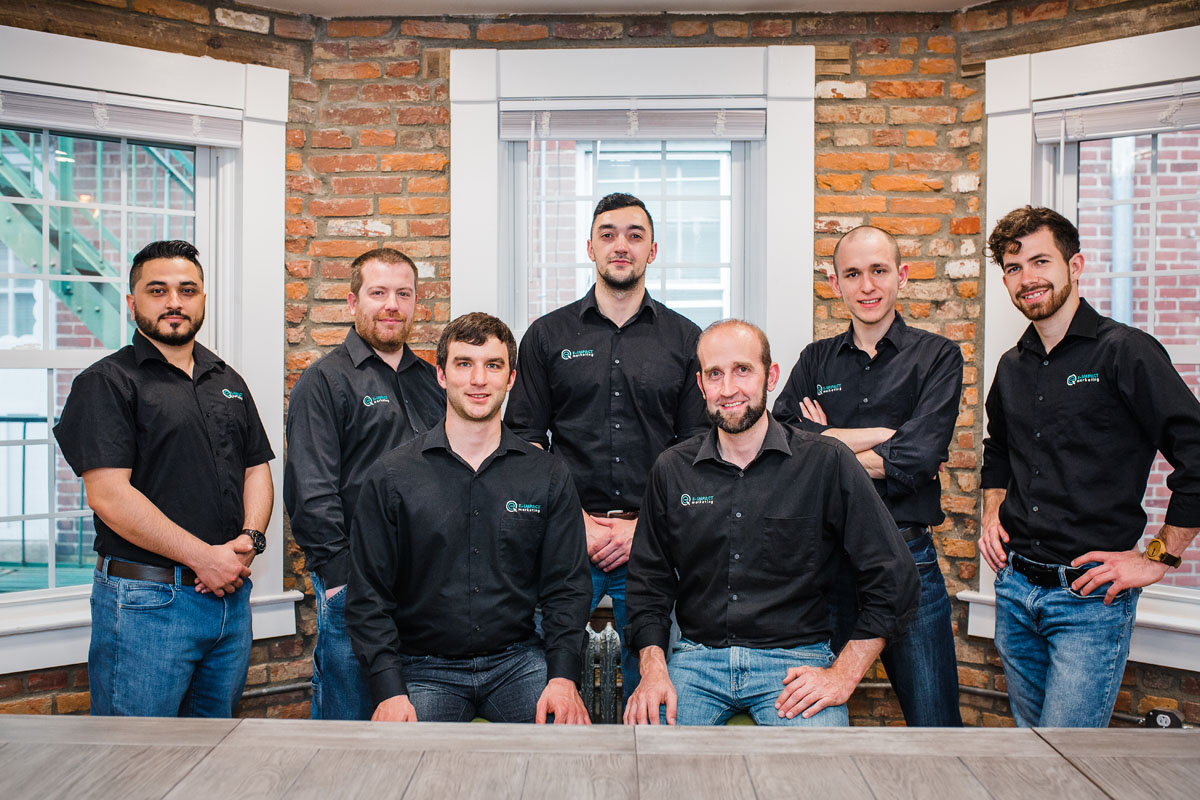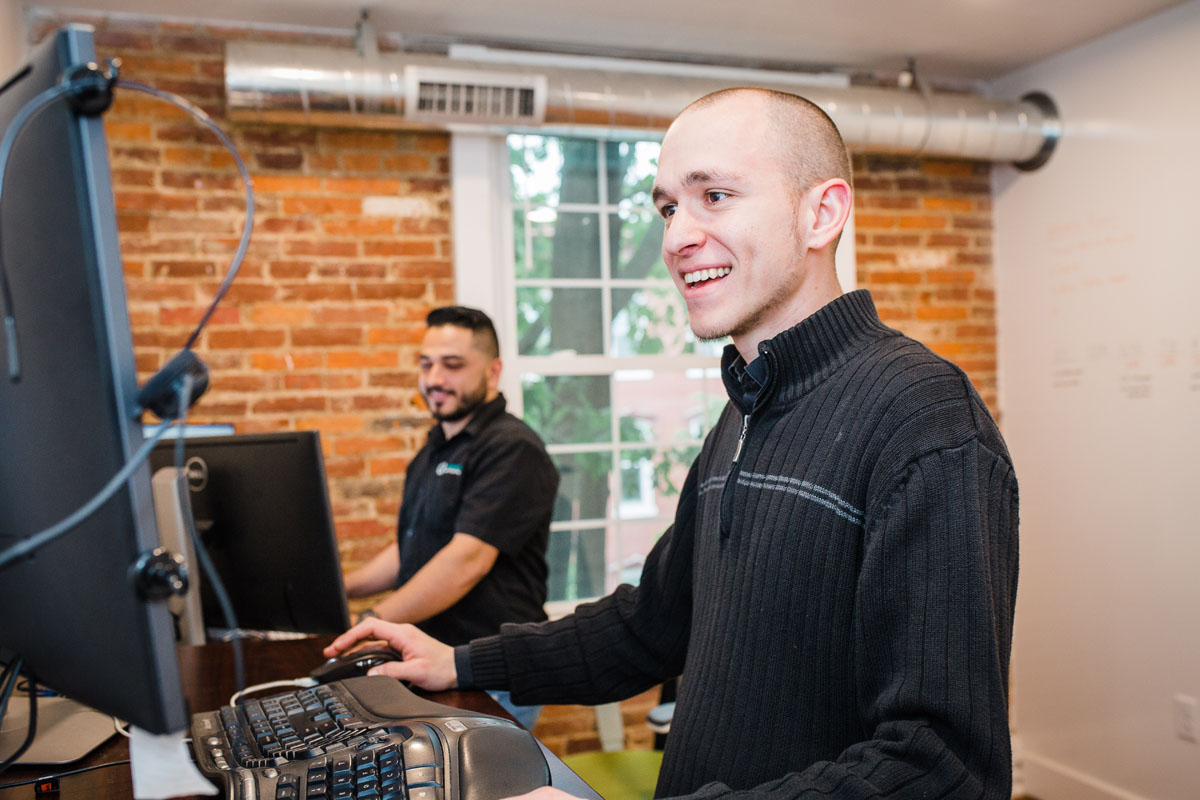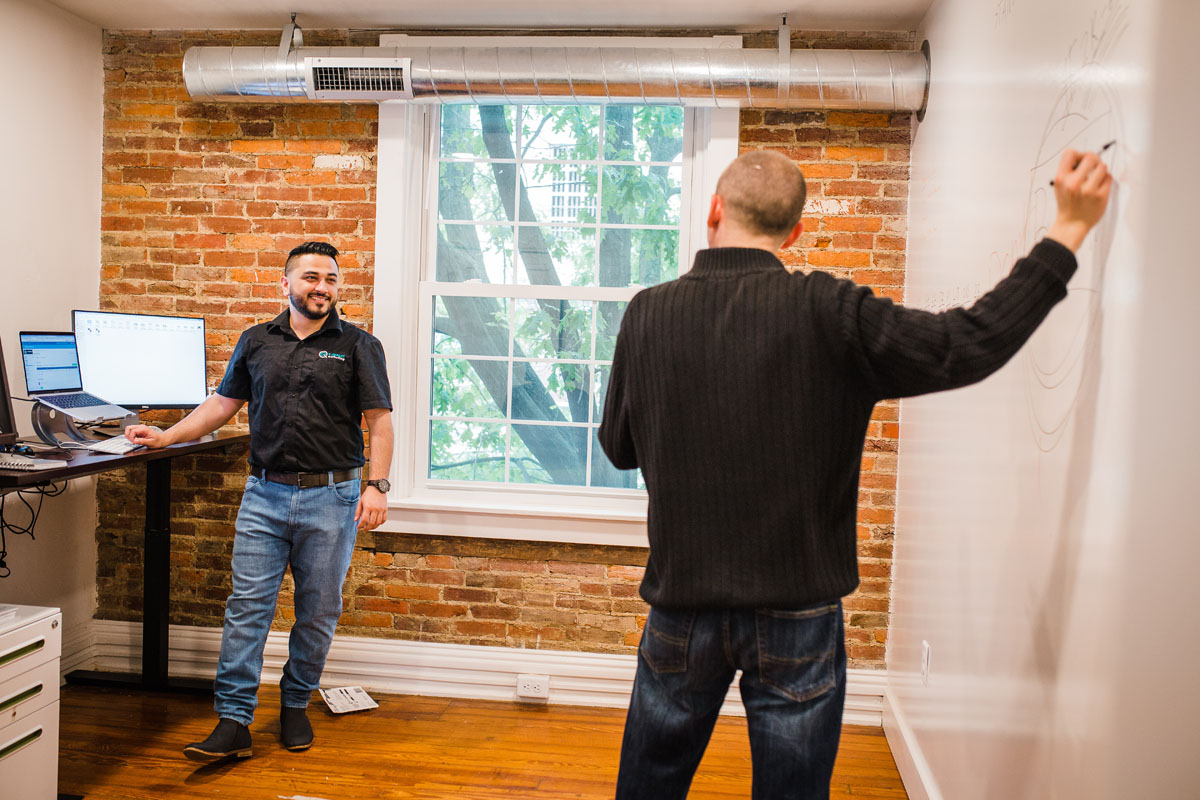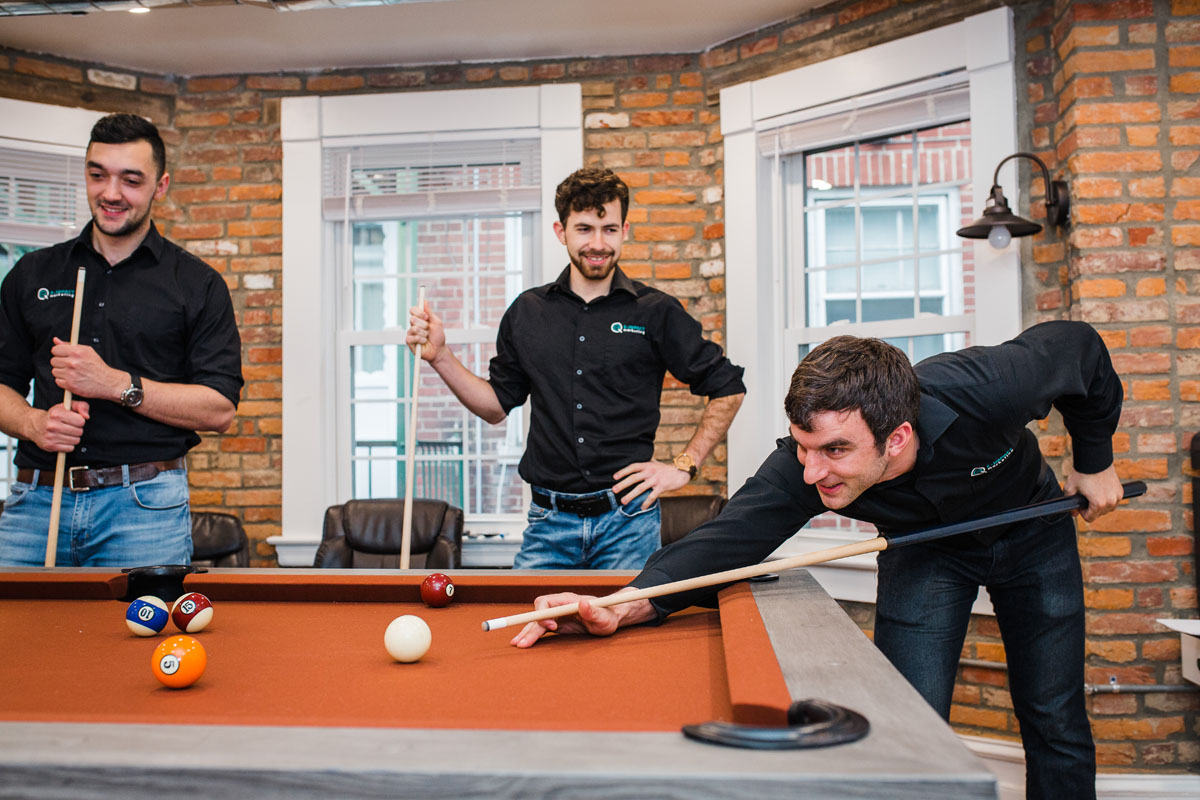 Our History and Vision
E-Impact Marketing was launched in 2015 with the aim of providing quality marketing plans that impact people. Inspired by Jesus when he taught us to pray, "Thy Kingdom come, thy will be done on earth as it is in heaven," we set out to explore what that means in business (we're still exploring).
Some of what we've come to believe in is marketing that works for the little guy, fair prices, fair wages (not get rich wages) and fair profit sharing. Everyone (clients and employees) should benefit freely from a company that succeeds.
Our goal (not that we always reach it) is to make Internet marketing work for you while you are busy with the nuts and bolts (or 2×4's and nails) of the business! If you are like many builders and designers, you work so hard at managing your business that marketing doesn't get the attention it needs!
E-Impact Marketing of Lancaster, PA offers a unique approach to web design for your business. First, we focus on a few clients and seek to offer them a marketing plan that works. Rather than building dozens of websites per Growth Partner, we aim to serve 3 to 5 clients per team of two employees.
Secondly, we major on Search Engine Optimization. SEO is the engine that makes a website work so we take that very seriously. The entire site is built around getting noticed in the search engine. And thirdly, E-Impact strives to see lives impacted at the same time your business is impacted.