Our Lancaster Marketing Team
The world is a mess. Some people have more money and stuff than they will need in a lifetime, others struggle to make ends meet and have no means to change that. We aim to provide marketing plans that work for the little guy (until he becomes a bigger guy) and at the same time create a more equitable business where employees experience more of the rewards of success. Meet our team and learn more of their stories.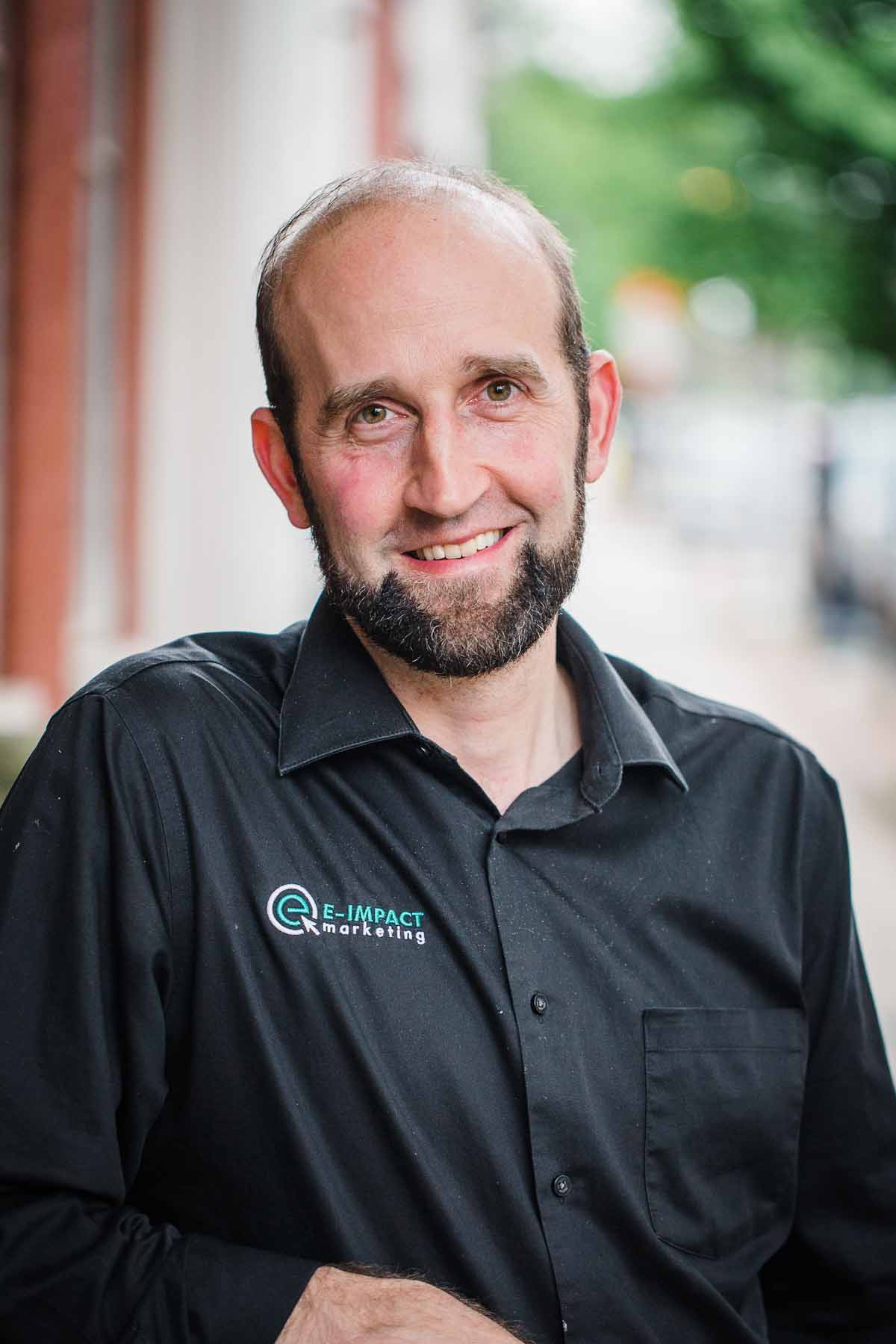 Chris Stoltzfus
President / Growth Partner
Chris spent the past two decades of his life deeply involved in a family owned storage shed business (Sheds Unlimited) where he developed a robust marketing program centered around internet sales. The skills Chris learned about what makes a website work is the basis from which E-Impact Marketing was launched.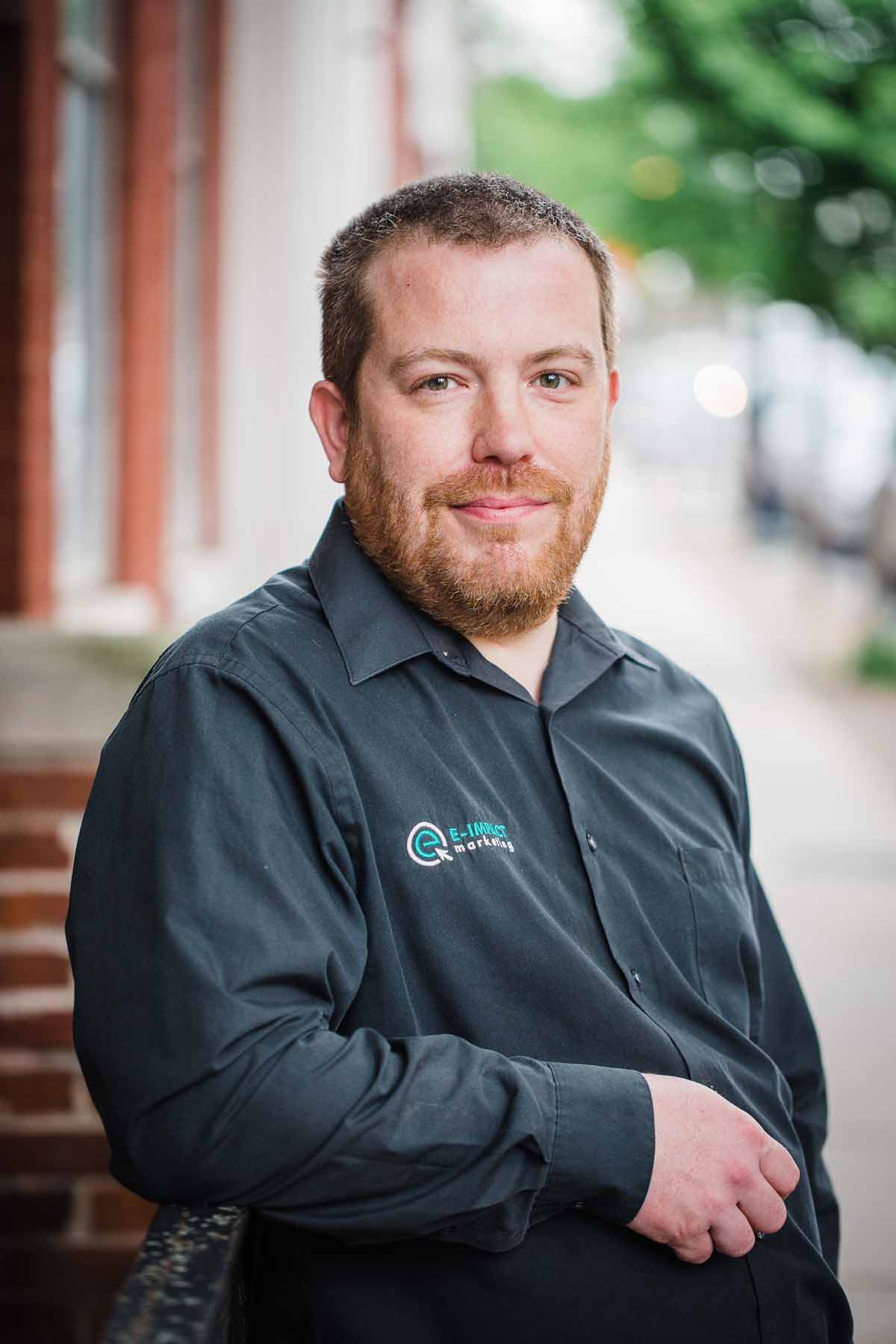 Eric Wenger
Vice President | Website Development
Eric has had design and marketing in his blood since he was a youngster. He did his first design project at age 15 and then went on to work for Rosewood Marketing. From there he joined Schweb Design before joining our company in 2016. When not designing a website, he is at home with his family of seven children.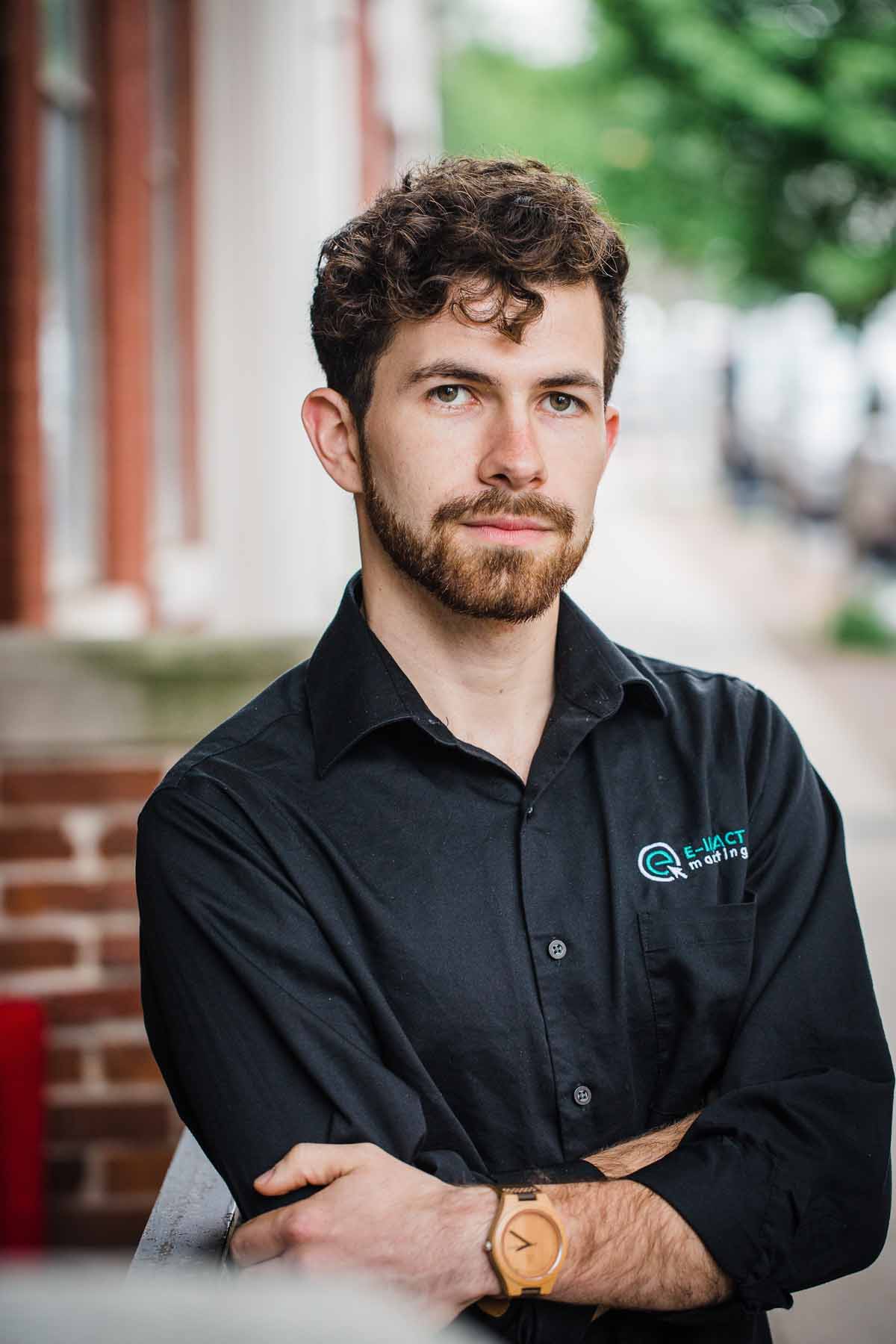 James Charles
James joined our team in 2019 after training himself in the basics of web design and marketing. He loves analytics, SEO and is very skilled at implementing successful marketing strategies for the clients he works with month-to-month. James and his wife Kara live within a few blocks of our office at 42 S. Prince Street.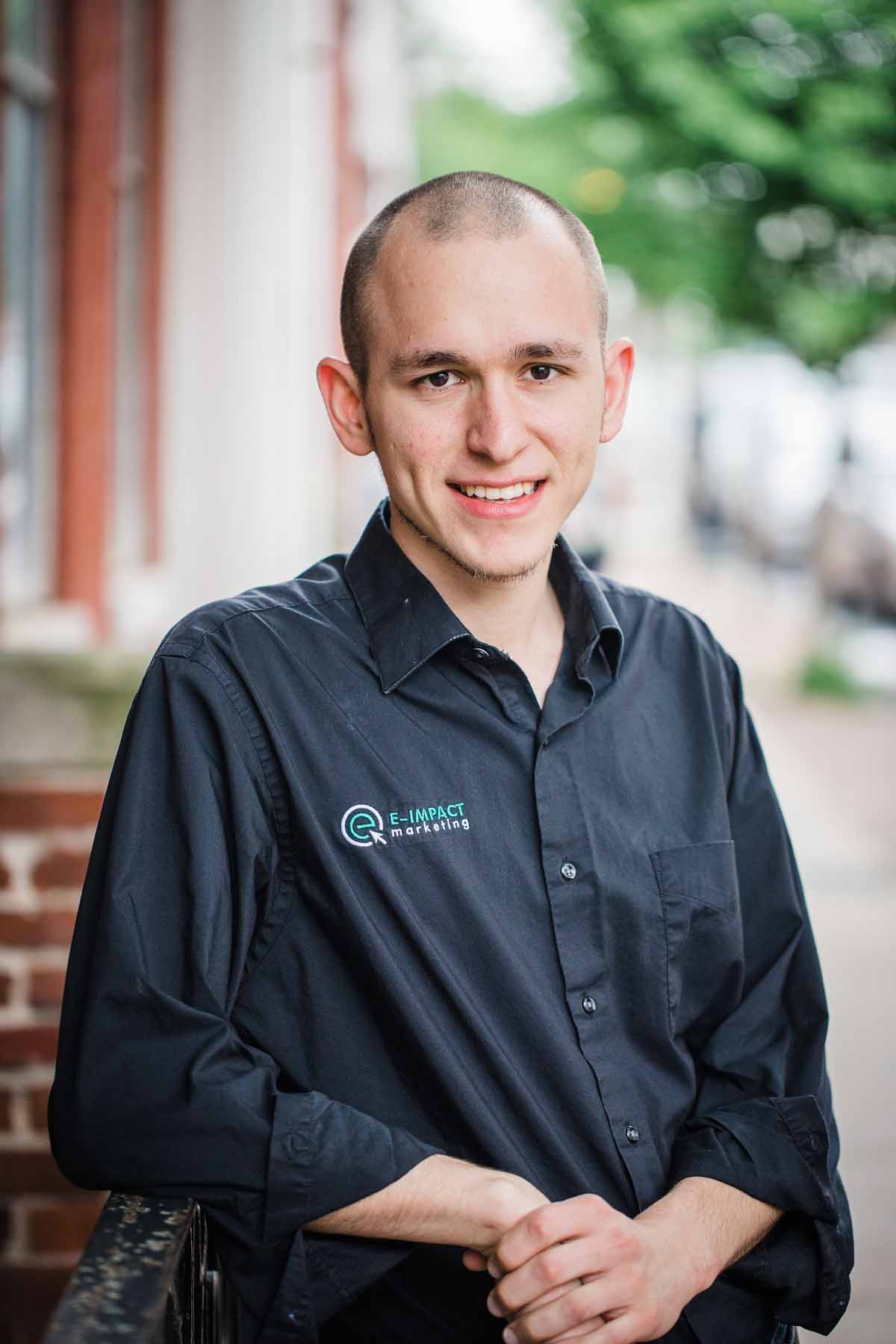 Kevin Shenk
Growth Partner / Automation Specialist
Kevin joined our team with plenty of energy and even more ideas for marketing. With his background in tech and an interest in farming, Kevin adds a very creative touch to our team. His dream is to be involved in Urban Farming, but we hope there is a way to keep him with E-Impact Marketing in one way or another!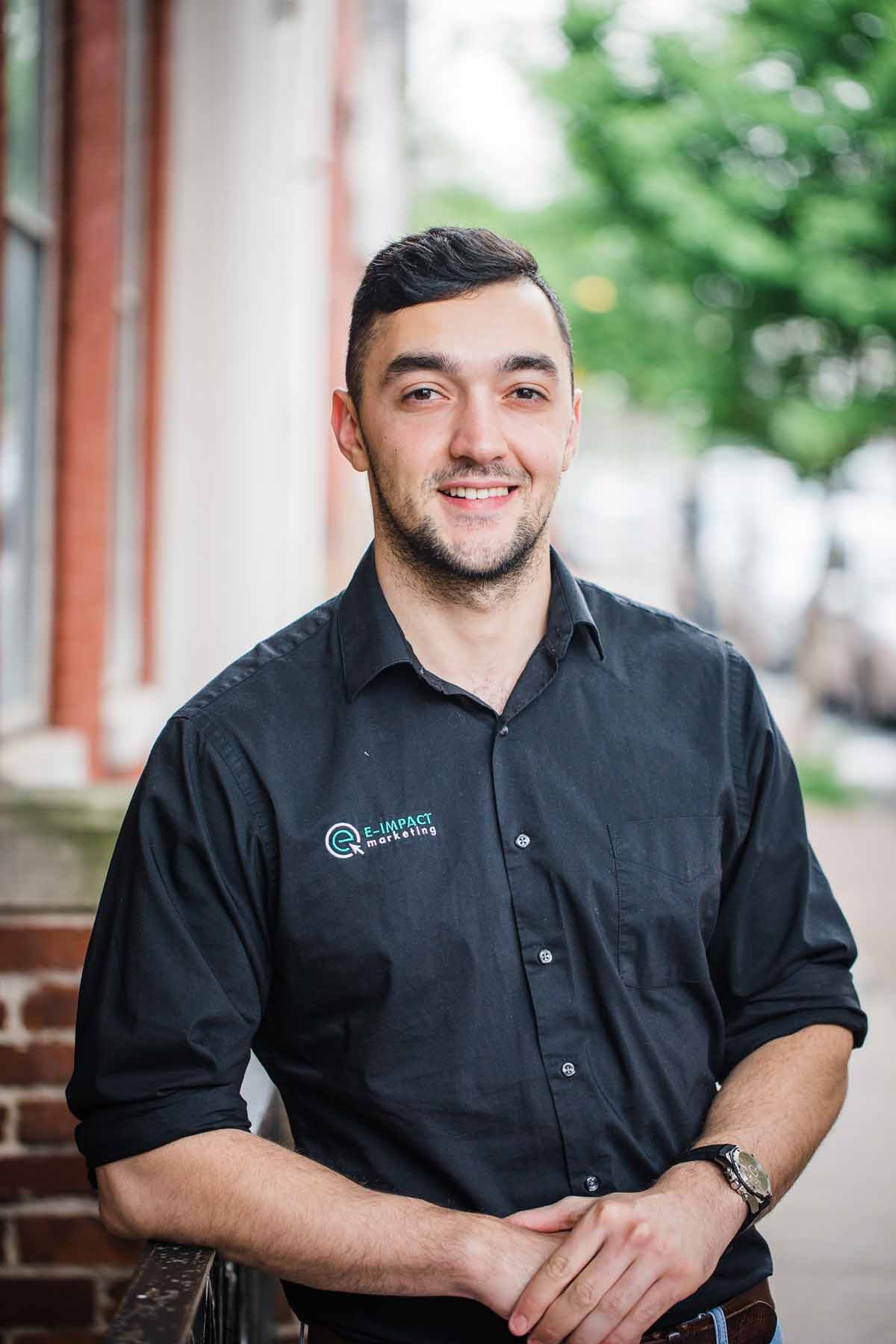 Mike Svanidze
Growth Partner / Social Media Director
Mike is a focused and motivated Growth Partner who love soccer, real estate, and many other things. Before he joined our team, Mike was a personal trainer and dabbled in building websites and understanding social media. Mavlyud joined our team in 2019 and has become a leader in social media marketing.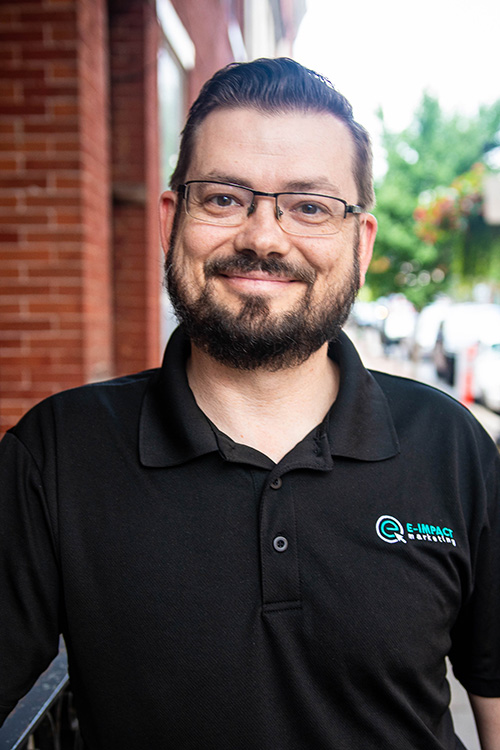 Chad Popham
In 2015, Chad started building websites for small businesses in Houston, TX. He and his wife moved to Lancaster, PA after which he joined the team in 2019. He considers a client centered approach the best approach. Marketing efforts should be tailored to where a client is in their industry and scaled as they grow.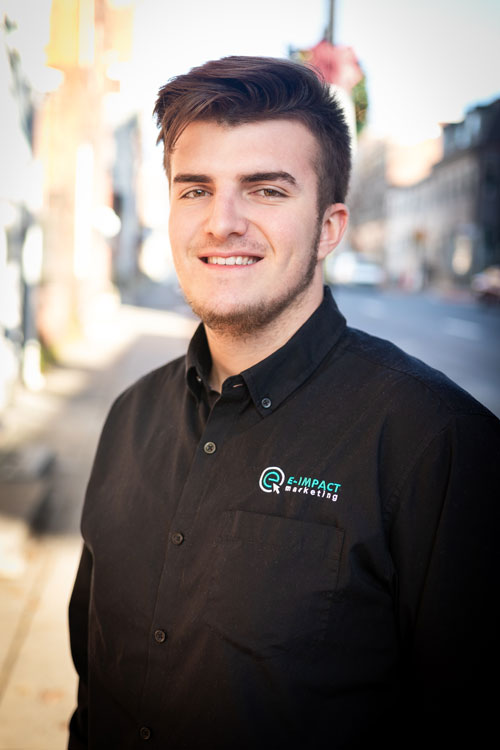 Mirnes Dedic
Growth Partner / Copywriter
Mirnes joined E-Impact at the end of 2019 after a few years of working in system management with Apple Care. He really enjoys the sport of basketball and loves sharing about his homeland of Bosnia. Mirnes began quickly learning the ropes of marketing and challenges himself everyday to better serve his clients.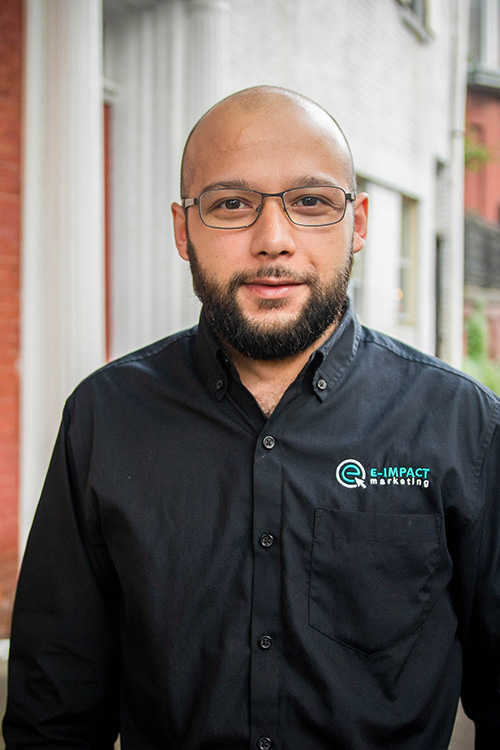 Onur Aydin
Onur joined E-Impact Marketing in 2020 after being in the United States for around 5 years. Prior to joining us he was in the painting trade but has been very excited to return to the kind of work he did in Turkey. As a young man, Onur worked in marketing and SEO in his home country giving him a head start when he joined us.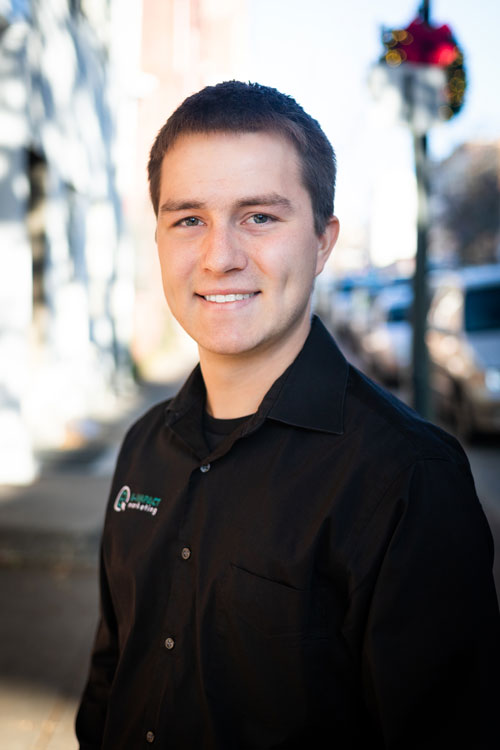 Andrew Hahn
Visuals: Video, Photo, and Graphics
Andrew started full-time at E-Impact after finishing his Bachelor's degree in Digital Media. Before coming to E-Impact, Andrew also worked part-time at Conestoga Wood Specialties in marketing and product development. Outside of work, you might find him enjoying a coffee drink or enjoying quality time with family and friends.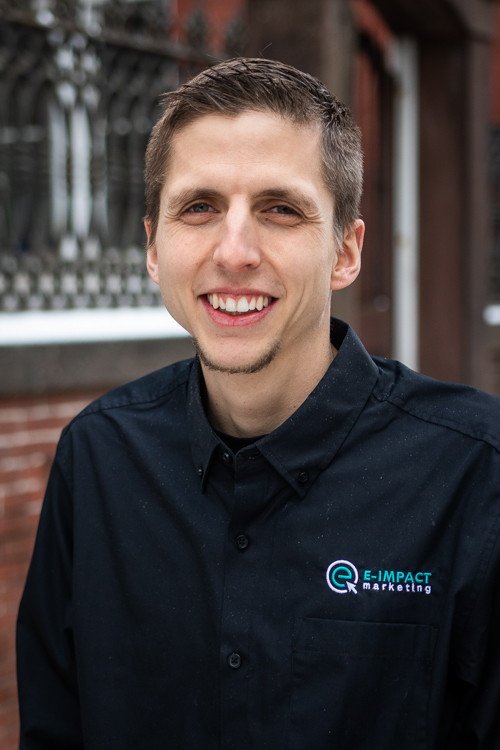 Kris Bucher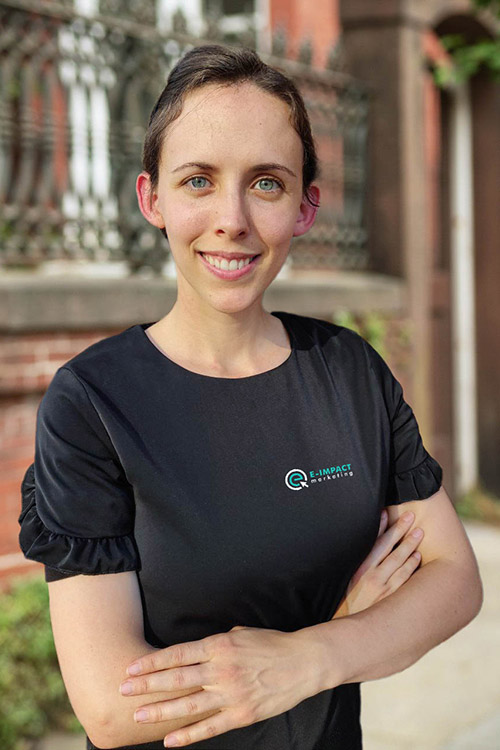 Rebekah Shenk
Content Writer
Rebekah joined our team part time as a content writer in 2019. She specializes in writing blog post, content pages, and more. Rebekah and her husband live in Philadelphia, PA with their small family. Outside of work Rebekah enjoys being a mom, and spending time with those around here.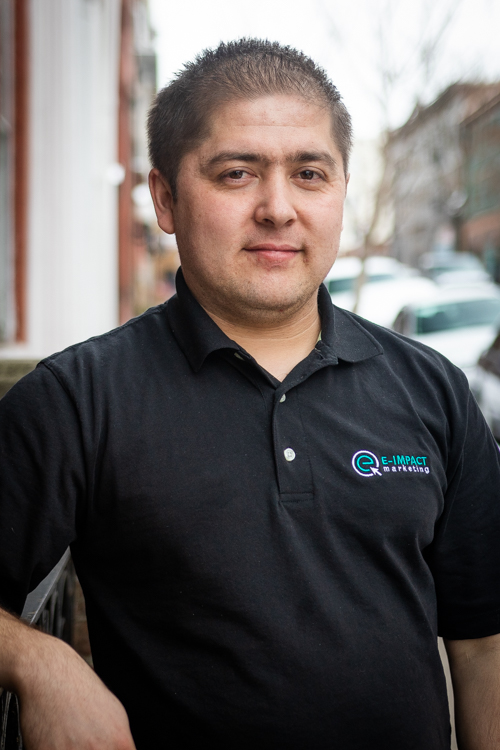 Sherzod Ayubov
Growth Partner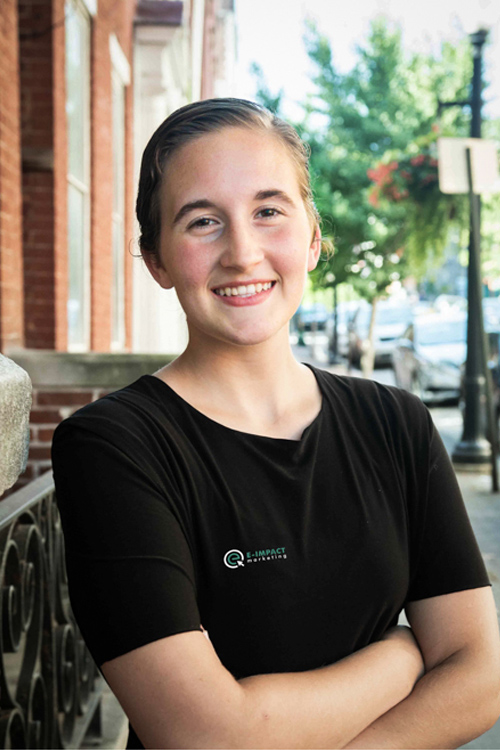 Abby Stoltzfus
Office Secretary
Abby joined our team part time as our secretary soon after graduating from high school in May 2020. Abby does many things for E-Impact, secretary work, keeping the office clean, and some marketing. Outside of work at E-Impact, Abby enjoys spending time with friends, playing volleyball, and drinking coffee.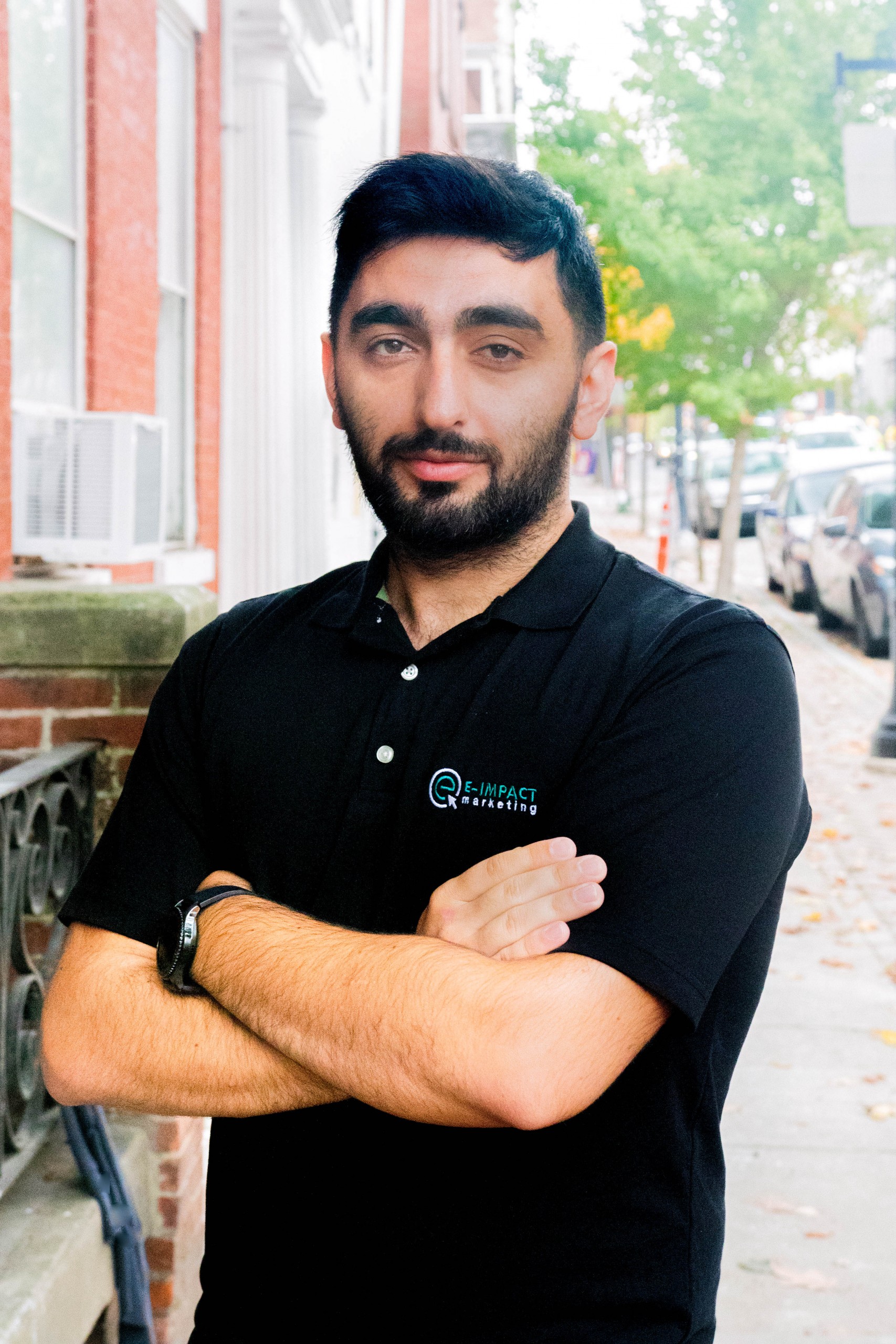 Murat Muradov
Growth Partner
Murat joined our team in September of 2020 as a marketer with a goal to help new and experienced businesses develop and grow. Before working at E-Impact, Murat worked as an Orthodontist assistant. Aside from working at E-Impact, Murat enjoys spending time with family, learning about marketing and eCommerce, and restoring cars.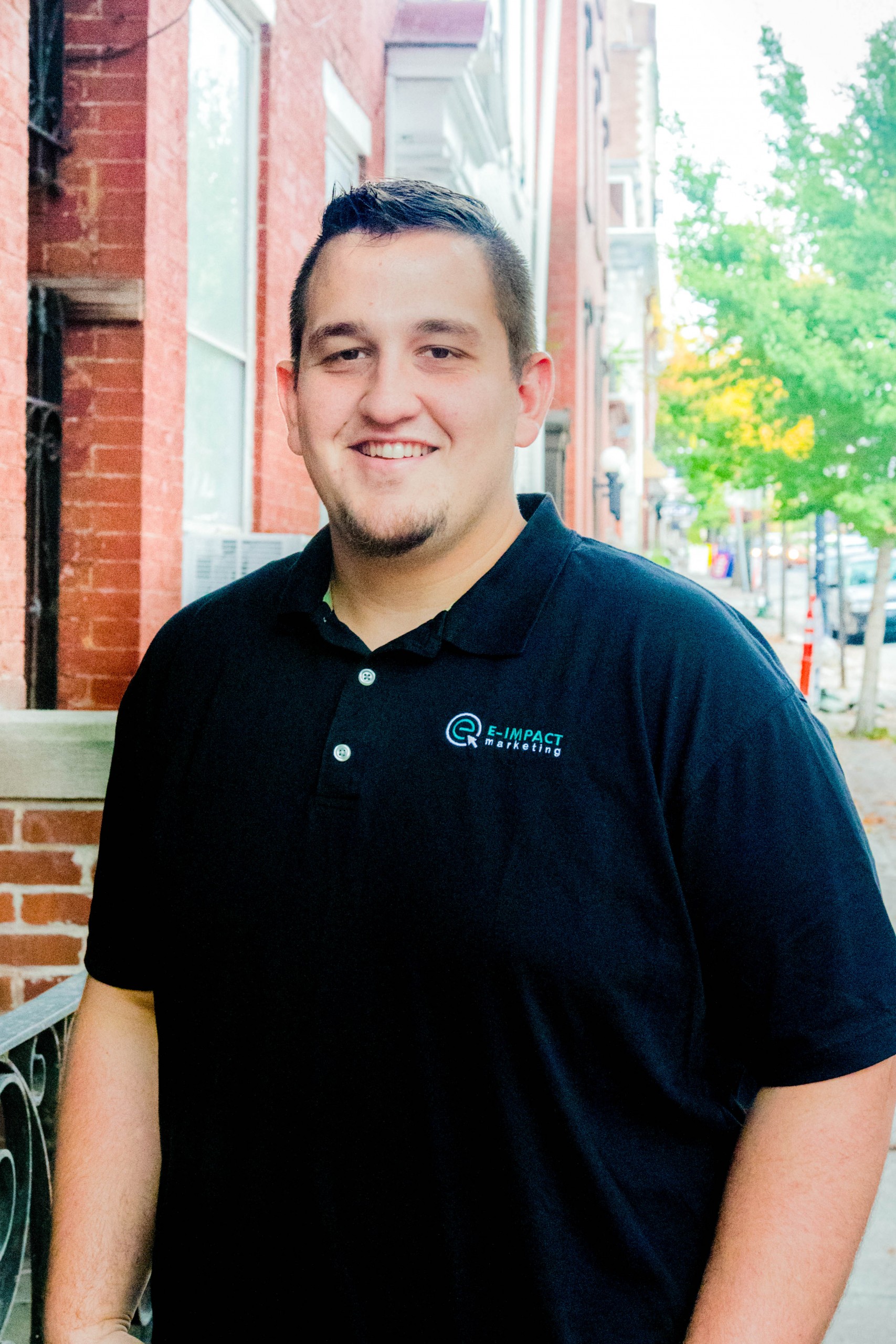 Matt Esh
Growth Partner
Matt joined our team in August of 2020. Before working at E-Impact, Matt worked for Marv's Plumbing and Heating. A few things Matt enjoys doing outside of working at E-Impact are, anything electronic, hunting, softball, and exploring new cities with his wife.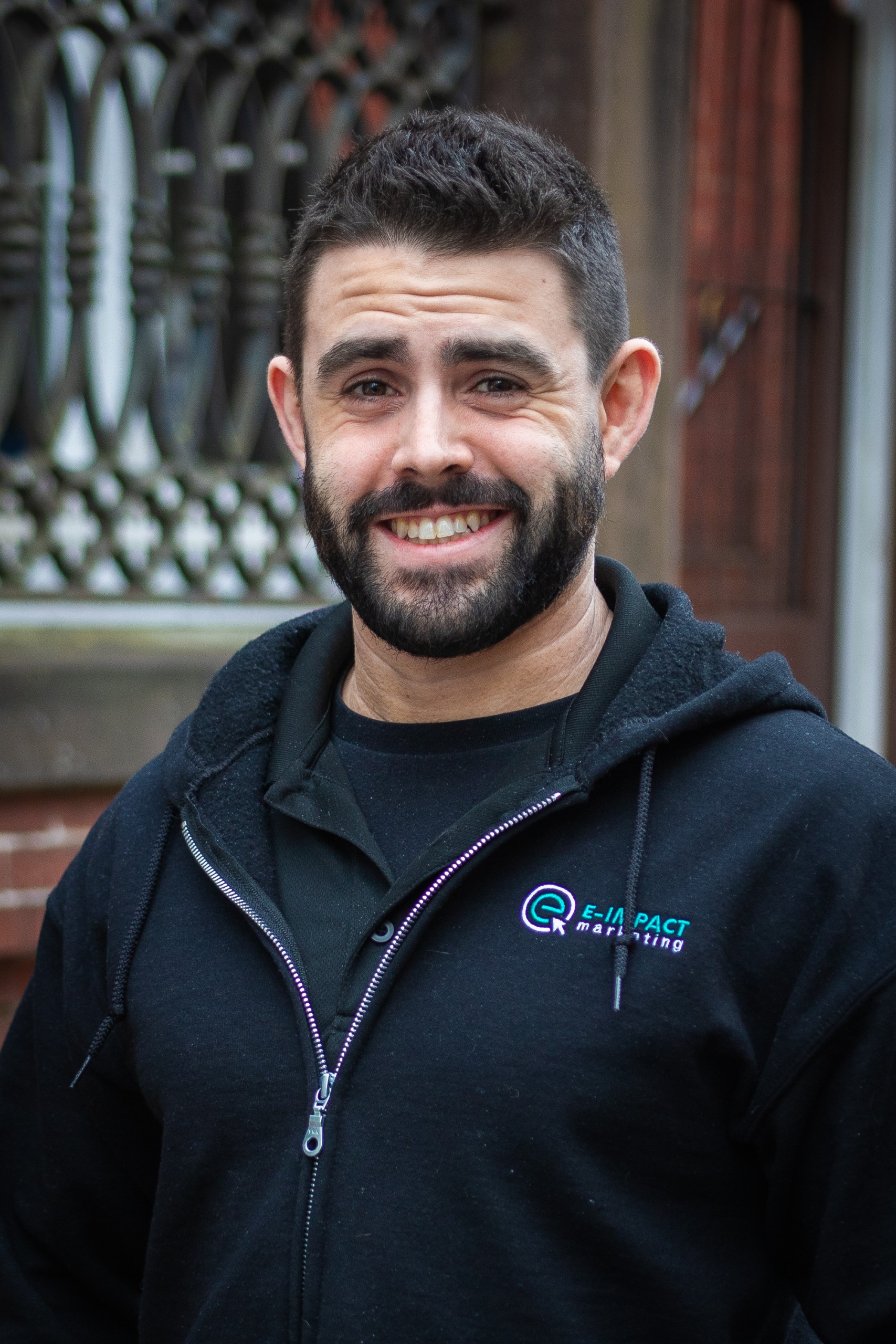 Brandon Lincoln
Growth Partner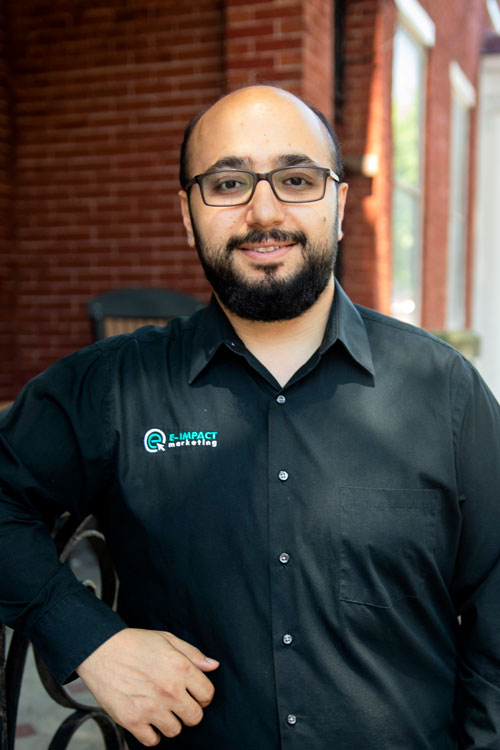 Matthew Jahani
Growth Partner
Matthew joined our team soon after arriving from the country of Turkey. His background in Iran was in a family business where he managed the team and helped manage his brother's businesses since he was a kid. He has settled in Lancaster County and is finding his place in the community and in the company.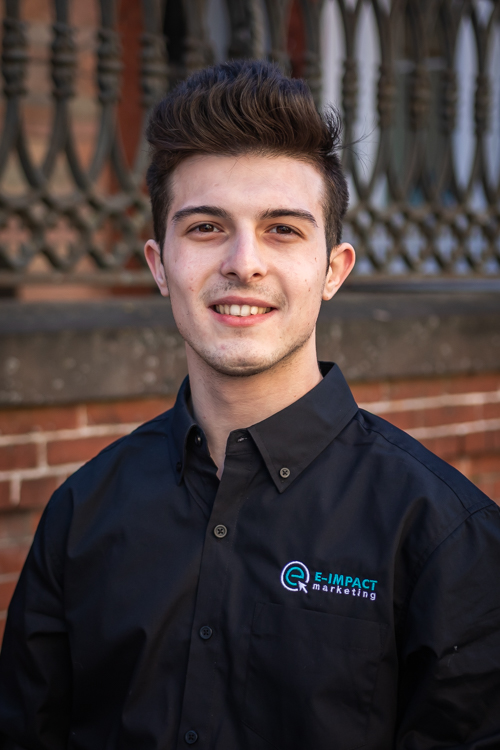 Alican Temur
Growth Partner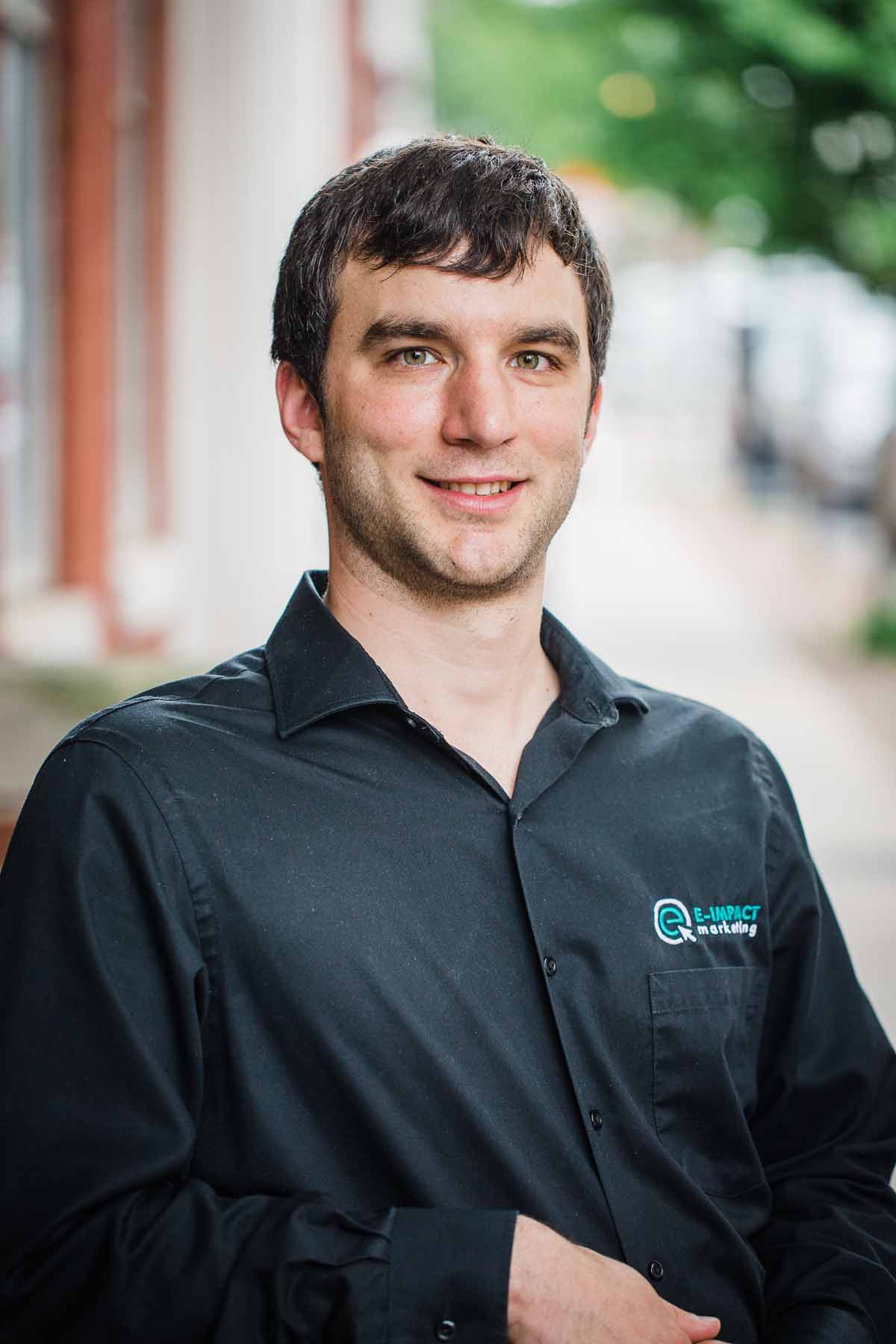 Kenneth Kauffman
Growth Partner / NY Team Leader
Kenneth was building websites prior to joining our Team in 2017. In his work with Zook Computer, Kenneth coded and developed websites for smaller clients. Today, Kenneth is working with a small group of our clients in the E-Impact Marketing office in New York. Kenneth speaks the Turkish language.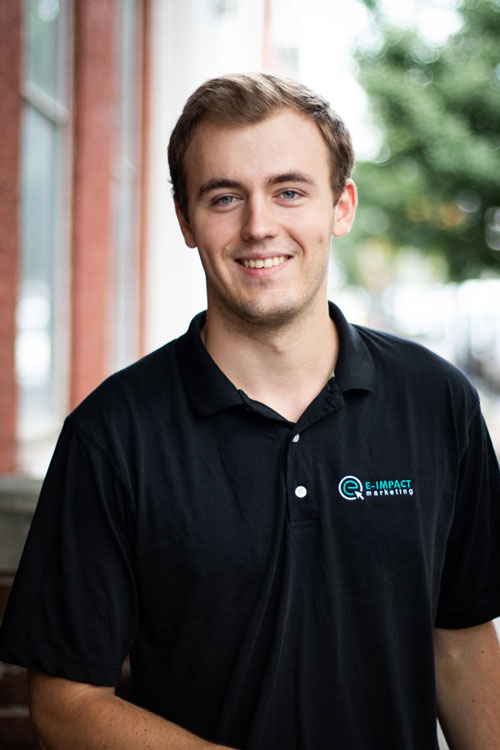 Josh Blank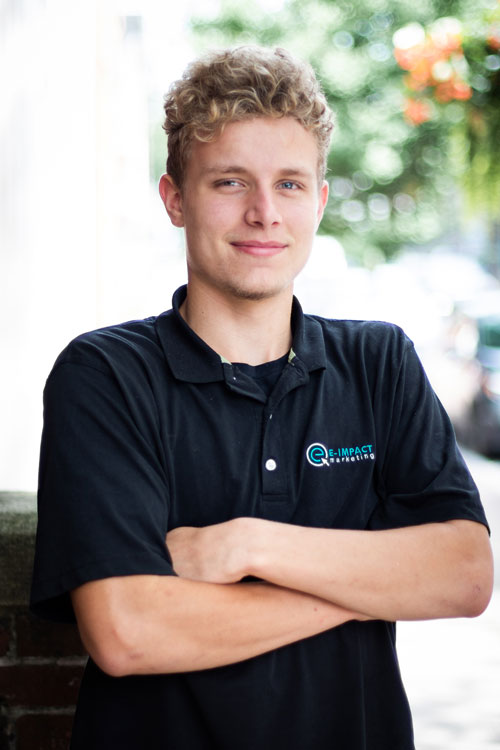 Josiah Stoltzfus
Josiah is an energetic Growth Partner who loves the game of basketball. Josiah joined our team in the summer of 2020 between his junior and senior year of high school and worked full time. He is now working part time while in his senior year of high school.