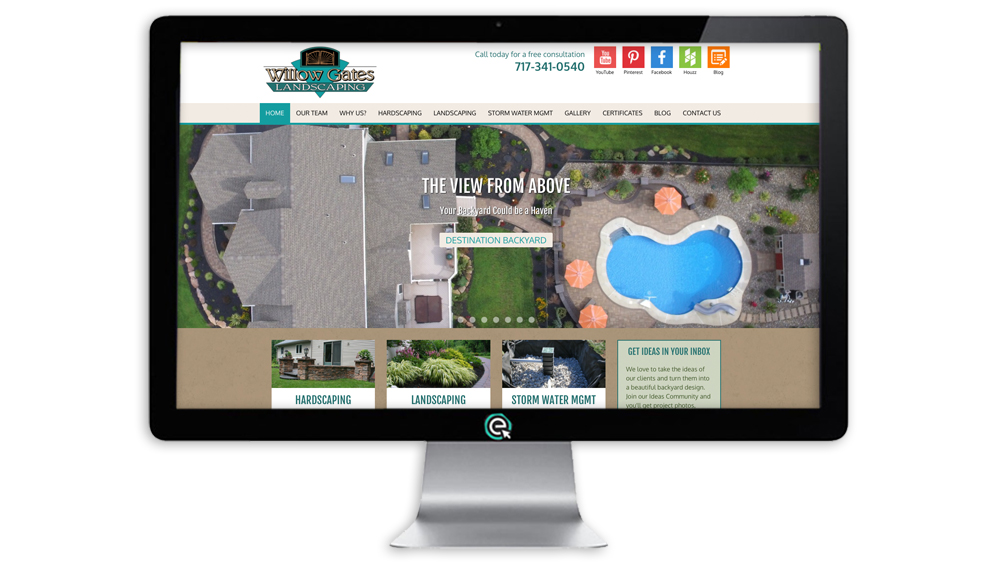 Hardscaping and Landscaping Website for Willow Gates Landscaping
When you are looking for a Landscaper in Lancaster PA, then we've got an idea! That idea comes from a relaunch of a website for Willow Gates Landscaping of Mohnton, PA.
The initial design of this website was the work of EZ Marketing based in Lancaster, PA. Jeremy at Willow Gates Landscaping had worked with them on a redesign of his site and was seeking to push his online marketing further when he contacted E-Impact Marketing. Our developer took the design that was present and moved it to a new platform to so that we could begin working on a comprehensive SEO plan for this Landscaping company in PA.
Features of the new marketing plan include:
Search Engine Optimization on the website
Local SEO
Lead Management Solutions
Email marketing to leads and past customers
Photography and Videography
So, welcome to Willow Gates Landscaping! We look forward to working closely over the coming months and years. Want a new or redesign of a Landscaping Website? Fill out our Free Marketing Analysis Form to get started!
Jeremy says this:
And I have to say, while I'm not watching the actual traffic statistics very closely, the website is bringing in far more leads this season than under [the previous companies] management!