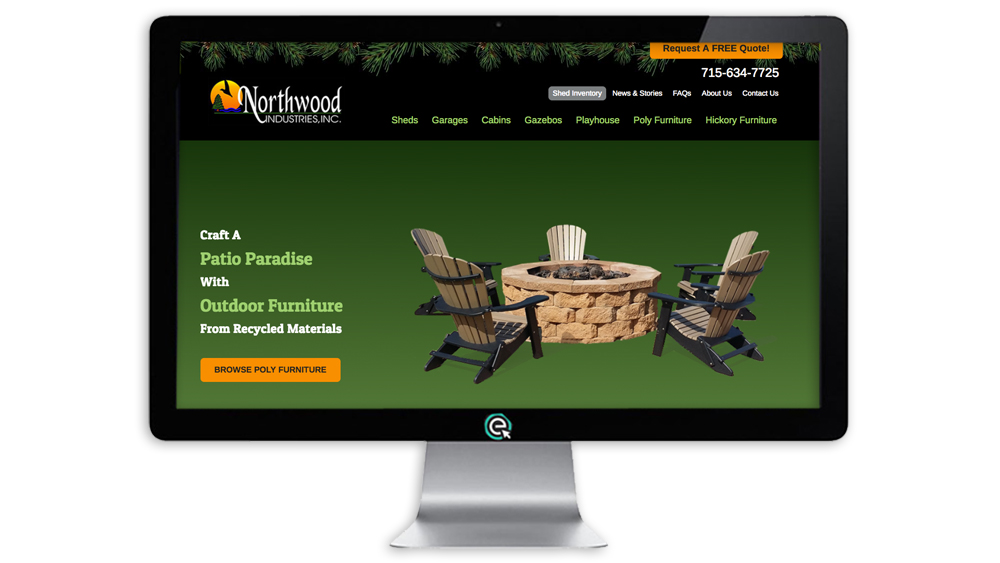 Website for Northwood Outdoor
Northwood Outdoor was in dire straights when they first came to E-Impact Marketing. Their website had just been hacked and rendered useless and they needed something up and running quickly.
However, we were booked out 3-5 months with other projects that had been in the pipeline. We signed an agreement and quickly brought back a landing page from their old website which had been hacked. Months ticked by as we finished other projects and Northwood waited patiently…most of the time 🙂
Finally, the time came to get into their rebuild. Even though there was a rush we knew a quick build should be coupled with a careful plan. The search Engine Friendly content was carefully created and the design of the site made for a great user experience.
Included in this plan was:
Sheds, Gazebos, Cabins and Outdoor Furniture
An in-stock section where Northwood could post buildings from a smartphone
Social media posting on a regular basis
Link Building to help increase the authority of the site
There was much more to this project, but we won't give away all the details here. Suffice it to say, the website was launched and almost immediately things started to change. Leads were coming in a steady stream and sales started to take off.
We'll let Northwood speak in their own words here.
A Before Photo of the Shed Website