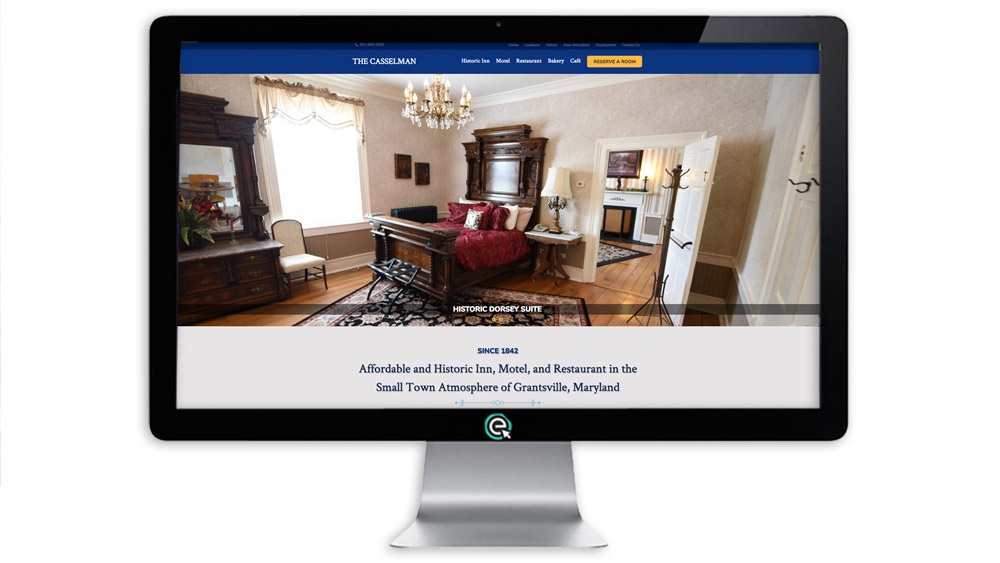 Website And Marketing for The Casselman
Summer of 2018
When Ben took over the management and ownership of The Casselman, he had a lot to learn. With a hotel, Inn, restaurant, bakery and lots of nooks and crannies filled with antiques throughout the property, he had a lot to learn! But rather than try to master it all, Ben relied on the 50+ employees who had been working there before and had much more experience.
A new website for The Casselman was one thing Ben did see needed to be done. That was when he reached out to E-Impact Marketing and asked for a website on a low budget. His top priority was to get the business up and running and get it on a good footing.
The old website was not mobile friendly and looked like it came from another era! The goal was a new design to help The Casselman draw in a new crowd of people to this unique and very historic facility.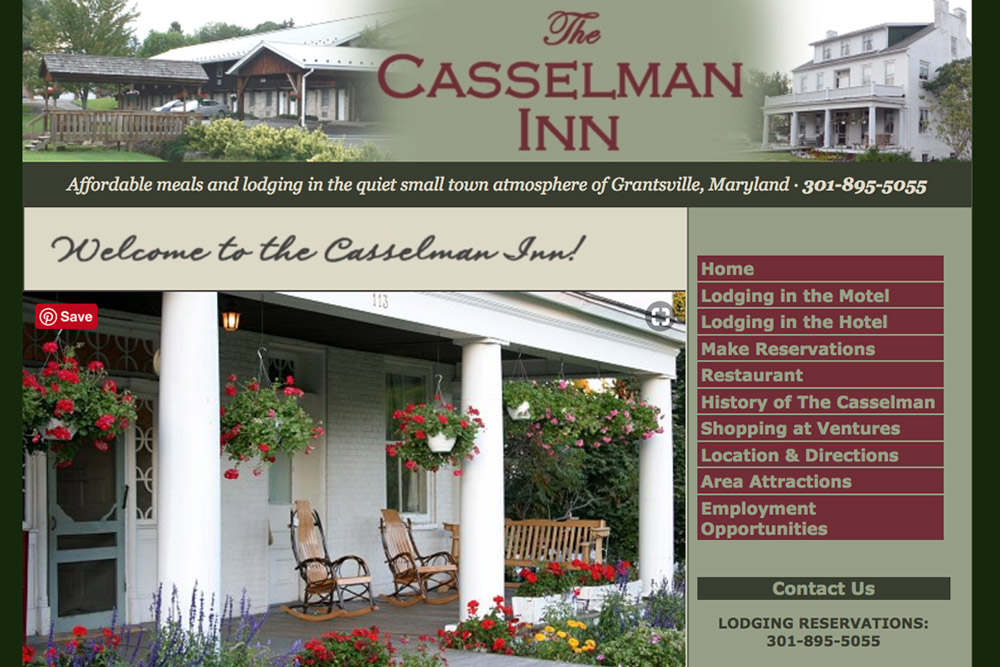 After a visit to the sprawling Casselman complex and getting new photography work done, the work of designing the website began. Launch day finally came and the work of growing the website and helping The Casselman succeed online continues.