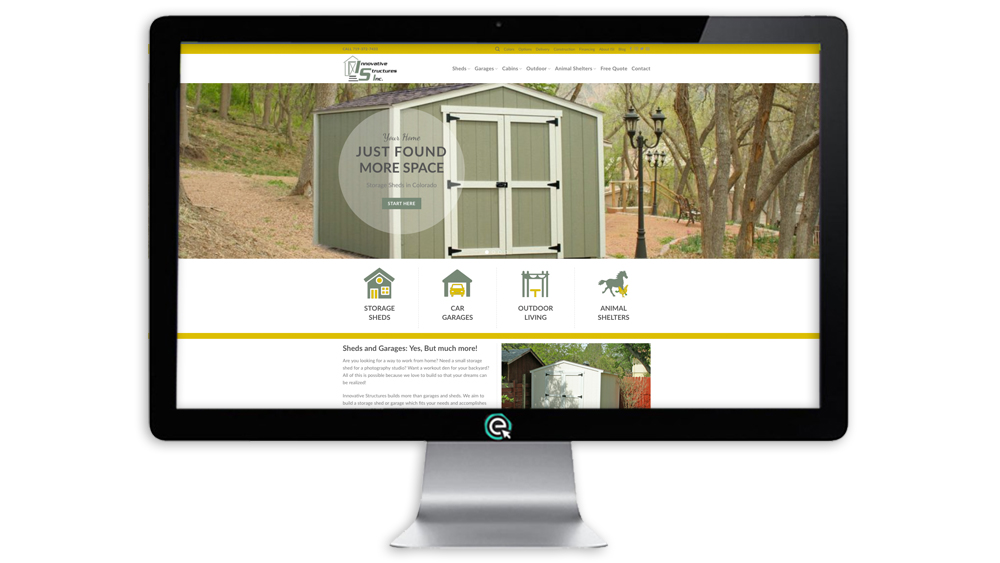 Website for Innovative Structure Inc
Launched: September 2017
Innovative Structures of Colorado came to E-Impact Marketing looking for a more robust online marketing plan. When they first inquired, their website was a basic shed website showing in broad categories what was available from their shed location in Colorado.
Soon after the website was moved to our server, we implemented a Lead Management application that could bring in leads by filling out a quote request form. The CRM/Lead Management app would categorize their leads for more directed and targeted email marketing in the future.
But before the project could move too far ahead, the website needed a facelift and more content to drive more organic traffic to the site. That work began in September of 2017 with looking at the products offered by Innovative Solutions. We started by building a detailed sitemap showing all the pages which would be needed on the new website.
In addition, we considered what it might take to help possible clients find the building that would best suit their needs. By comparing their sheds with the competition, we were able to highlight some key features of Innovative Structures that put them in a class above the rest. Each page was designed to help answer the questions customers had as they came to the new website.
The website was launched at the end of September 2017.
Increase in Leads when the new Shed Website was Launched…