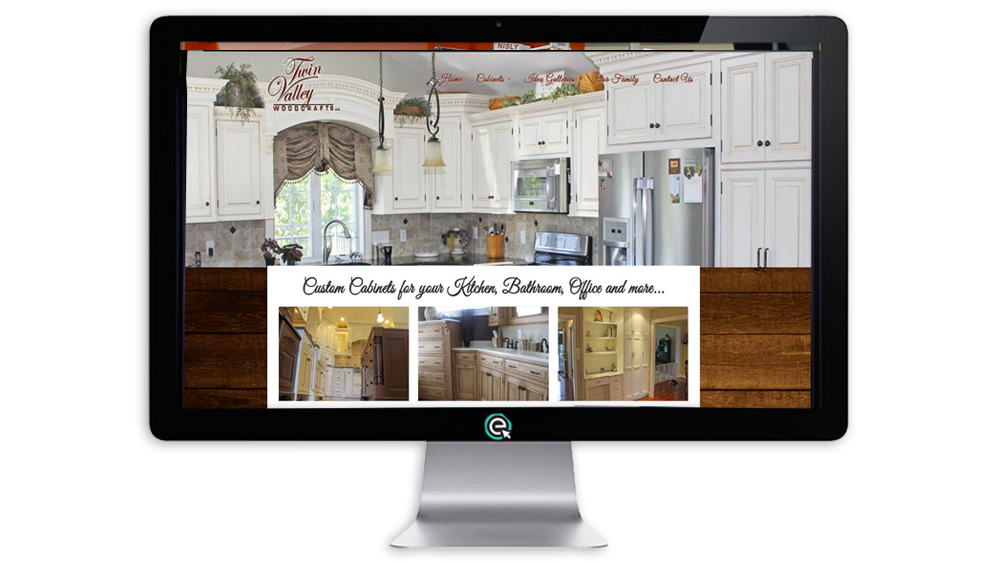 Twin Valley Woodcraft Custom Kitchens Website
Twin Valley Woodcrafts was looking for a basic website for this Custom Kitchen Cabinet shop in Lancaster County, PA. It was the first website for Omar even though he has been in business for many years.
E-Impact Marketing started this Custom Kitchens Website with a photo shoot to Twin Valley's showroom at the family farm where Omar grew up.